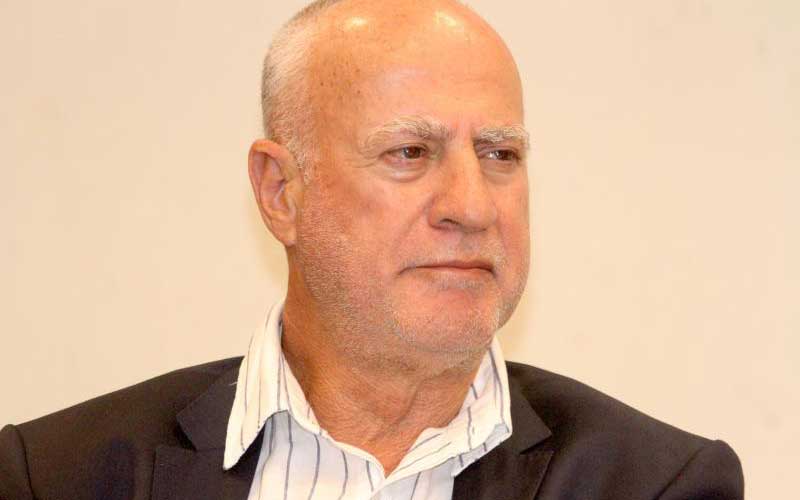 Business News
Former CEO's appointment as interim boss puts him in the thick of succession contest.
While presenting Safaricom's financial results as the company's chief executive, Michael Joseph once attributed the network's congestion at the time to Kenyans' peculiar calling habits - a remark that could easily have become a trending hash-tag if said today. Mr Joseph said he found it strange that the network became congested on Friday evenings. A decade later and he is back at the helm of East Africa's most profitable company - albeit in an acting role - following the death of Bob Collymore last week from cancer. This time however, Joseph, who has been serving in the board of directors and as chairman of M-Pesa Academy, finds himself in a company that is much different to the one whose daily operations he led for 10 years until 2010.
SEE ALSO: Sanda Ojiambo becomes first African at the helm of UN agency
Back then, Safaricom had just listed on the Nairobi Securities Exchange (NSE) and the company's stock was trading at Sh2.25, partly attributed to the aftershocks of the 2008/2009 global financial crisis. At the same time, the telco was just rolling out its 3G network in Nairobi and Lipa na M-Pesa was yet to be introduced with the company's enterprise division in its nascent stages. Today, Safaricom is a Sh1.1 trillion market behemoth with significant presence spanning several fields including telecommunications, health, financial services, agriculture and entertainment. In addition to this, the company has become a strategic service provider to the government through projects such as the National Surveillance, Communication and Control Systems, recent partnerships with counties to enroll farmers onto the company's DigiFarm platform and telecommunications services provided during General Elections. This is part of the reason the succession of Mr Collymore has drawn much interest from several quarters, with Joseph - never shy to speak his mind - weighing in on a stormy debate that kicked off online last week.
SEE ALSO: Ojiambo relishes role at the helm of UN agency
Following his appointment by the board as the interim CEO, Kenyans on social media argued that the company should have appointed a Kenyan, with one of the firm's executives trending on Twitter. "Safaricom is a Kenyan company and, quite rightly, it should have a Kenyan CEO," Joseph said in an interview with a local television station. "But it is not just an ordinary company; not just a mobile company that just sells airtime and data." Aside from holding vast corporate interests in several sectors of the economy, Safaricom also accounts for more than 40 per cent of the market capitalisation at NSE. In 2017, UK-based Vodafone Group transferred 226.8 million new ordinary shares in Safaricom valued at Sh268 billion to the firm's sub-Saharan subsidiary, Vodacom Group. The move is expected to give Safaricom more leeway to expand into the region, with Collymore at the time saying the company was keen on exporting M-Pesa to other African countries.
SEE ALSO: Safaricom introduces feature that will alert you whenever someone tries to register a line using your ID
"The agreement Vodafone Group has reached with the Government of Kenya will ensure Safaricom continues to have strong Kenyan representation at board and management levels, and promotes the continued successful expansion of the company as well as the opportunity to drive M-Pesa to other markets in the continent," he said. Earlier this year, Collymore and his Equity Group counterpart James Mwangi signed a partnership that is expected to see Safaricom and Finserve, the latter's fintech subsidiary, roll out new products and services across the region. Joseph says Safaricom's "special" position requires the company to appoint as CEO "someone with special characteristics and understands the DNA of Safaricom." "This is a special company," he said. "You don't just put someone there because they are there. It has got to be someone special who can continue the role and at this point… we thought none of the executive committee members was ready for this role today." Currently, Safaricom is executing an ambitious drive to shift focus away from voice to data, mobile money and digital services such as e-commerce and home fibre.
SEE ALSO: SA Vodacom reports 8.9pc jump in earnings
This has inevitably seen the company grow wider as the respective divisions expand with increased usage and subscriber adoption. While Collymore was considered by many as a democratic business leader who gave section managers free rein to conduct their operations with little oversight or control, Joseph has in contrast been perceived to adopt a more hands-on approach, a tag he nevertheless sought to debunk. "In the last two or three years, Bob complained a lot of times during board meetings that he was becoming more like me than ever before," he said in the interview. "Bob had a very different leadership style and a different personality, much more inclusive, more democratic if I can say it like that," he said. "I don't think we were too far apart in the fundamental leadership style." Joseph is also likely to face a daunting task defending the company against the onslaught of politicians and regulators seeking to have the firm split into several divisions due to its corporate weight.