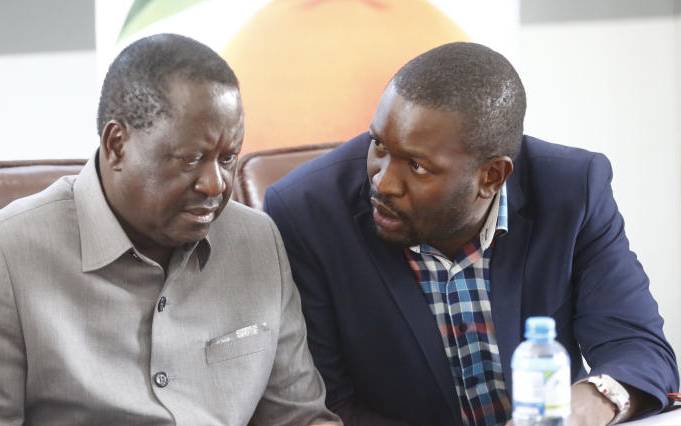 Opposition leader Raila Odinga yesterday sat through a day-long Orange Democratic Movement (ODM) national executive council (NEC) meeting in Nakuru, where plans to revamp the party for the next General Election were unveiled. Although the ODM leader did not address the media, his party Secretary General Edwin Sifuna stressed the importance of the meeting. "It is time for ODM to bite the bullet and prepare for genuine party grassroots elections ahead of 2022," Mr Sifuna told journalists. "As members of ODM NEC, we are being candid about issues raised in an internal audit report. Performance of the party has been declining and support has been flickering. It is time we put our house in order," Sifuna said.
SEE ALSO: Babu Owino to be expelled from ODM if found guilty
He said after the two-day retreat, the NEC would give details of the deliberations, including preparation for the party grassroots elections next year. The Standard established that on the table for discussion was the report by the panel that was picked by Raila to work on the strategy to revamp the party and lay ground for 2022 elections. Party chairman John Mbadi said the meeting was aimed at reviewing the party's performance in the last election, nomination process and its structure, and even why the party lost members in past elections.