Commentary
Kenya can become a global trend-setter not just on HIV programming.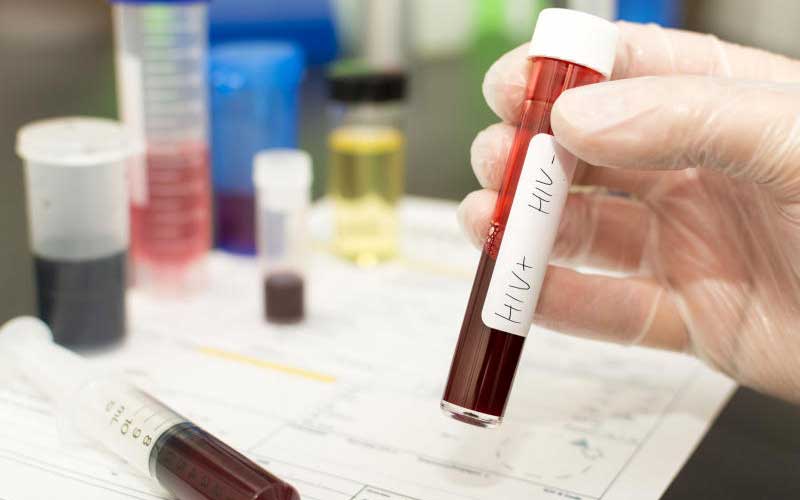 In a particularly inspiring and heartbreaking scene from the movie "Bohemian Rhapsody", rock legend Freddie Mercury is told "he's got it". AIDS. He knows his days are numbered, since there is no cure. He insists he will remain a performer until his last day. The East Africa born singer died shortly thereafter. Mercury joined 39 million who have died since the epidemic began shortly after the human immunodeficiency virus (HIV) was discovered and isolated 36 years ago. That is one out of every two men and women who have been infected.
SEE ALSO: State plans for post Covid-19 era
Kenyans would be happy to know that their fate most likely won't be the same. Just in the past five years, there has been a dramatic drop of 40 per cent in the death rates resulting from AIDS worldwide and Kenya is a leader in that global trend. This week, the UN commended our country's leadership for being on course to meet the "90-90-90 targets" by 2020. This means diagnosing 90 per cent of all HIV-positive persons, delivering treatment to 90 per cent of those diagnosed, and suppressing the virus in 90 per cent of people receiving anti-Aids medication. This is some achievement. The rate of new HIV infections has been cut by 51 per cent, from 100,000 to 50,000 Kenyans, thanks to an ambitious plan adopted in 2014 to fight AIDS. That's no small matter for a nation that was always among the most affected countries. This success only gives reason to act with even greater conviction. With Africa's booming population growth rates and with travel becoming easier than ever, our youth must remain informed about the risks of HIV transmission. Additionally, all African countries must follow Kenya's lead in making diagnostic tests and consultations both free of fees and of shame. Progress can easily be discounted by the proliferation of bad stories in the media, but progress is real. In ancient times, a fractured bone would have meant one can never go back to hunt or work the fields. Yellow fever, tuberculosis, dengue fever, cholera, hepatitis, syphilis, malaria, measles, river blindness or sleeping sickness were some of Africa's most potent enemies. We have either eradicated or greatly subdued the majority of them.
SEE ALSO: Coronavirus lockdowns could spark rise in HIV infections, experts warn
AIDS in particular is "an epidemic that once killed more than a million people in the region per year now claims fewer than 400,000 lives per year," according to UN Secretary-General Antonio Guterres. This, like other milestones in public health, result from global investments in science and from the right policies and the right government to execute them. Kenya can become a global trend-setter not just on HIV programming. Parliament must get fully behind the President's Universal Health coverage programme (UHC). It must grant the legislative and budgetary support that it needs so our country can overcome many more health challenges. By 2022 it must be implemented properly nationwide – as Uhuru Kenyatta's two governments have proved able to do with the AIDS targets. That would require, however, more than just good science and good government. The 90-90-90 AIDS targets would never have been met without the engagement of civil society. This includes essential advocacy efforts for prevention and diagnosis, removal of shame about it, delivery of government treatments, or community support networks for infected persons and their families. Initiatives like Liverpool VCT Health, a local NGO providing HIV prevention, testing, care and treatment services, deserve much of the credit. The private sector, which joined First Lady Margaret Kenyatta's Beyond Zero platform to eliminate mother-to-child transmission of HIV by funding 52 mobile clinics in every county, had successfully helped reduce transmission of the virus among children by more than 60 per cent in just five years. "Who wants to live forever?" asks Freddie Mercury in one of Queen's memorable hits. But that is not really the question. Everyone should get to live for as long as possible.
SEE ALSO: We must not drop the ball on other diseases amid war against Covid-19
The scientific community and the Cabinet must provide the solutions and implement programmes that leave no one behind – on AIDS and all other health challenges. We too, citizens of all walks of life, must also play our role.
-The writer is Igembe North MP