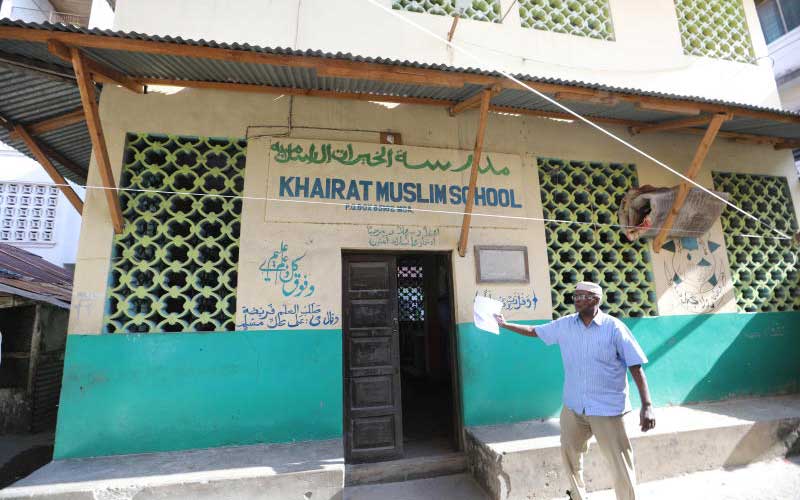 Absentee landlords have rejected a proposal by the National Land Commission (NLC) to sell the property to its current tenants. The descendants of former Coast rulers, most of who live in Oman are opposed to valuation rates by the NLC which set the plots value at between Sh400,000 and Sh500,000. The tenants have been paying rent for the land for decades. The landlords whose ancestors were allocated the land for free by the Sultanate of Zanzibar along the 10-mile coastal strip before British colonial rule want to sell the plots to the tenants at between Sh4 million and Sh9 million.
SEE ALSO: County sports department gets Sh500m
Oman sultans ruled the Kenyan Coast from Oman and Zanzibar for close to three centuries before the British came in. British colonialists maintained the status quo after taking over. The latest development has put the Government's plan to end the long-standing dispute in jeopardy. The tenants have appealed to President Uhuru Kenyatta to intervene in the dispute to stop the landlords from evicting them. The differences between the landlords and the tenants came to the fore in 2017 when the landlords increased the ground rents to about Sh11,000 per month up from about Sh1000. According to the chairman of the Mwembekuku Welfare Association (MWA), Abdulahi Farah, landlords rejection of the NLC valuation report issued in February this year has triggered a wave of panic among the tenants who now fear they might be evicted.
SEE ALSO: Star-rated hotels in Mombasa announce opening dates
"Our landlords were lucky to get free land when the 10-mile coastal strip was under the Sultan of Zanzibar, but they are frustrating us after rejecting the NLC rates. We are appealing to the president to intervene and solve this matter once and for all," said Farah. The MWA secretary, Juma Buyshenga said tenants were being harassed by agents of the landlords and appealed to the Government to intervene. "We cannot afford Sh5 million to buy the plots we occupy. Most families also cannot afford to pay the landlords the Sh11,000 ground rent. If we had such money we could have built good houses here," he said. The NLC came up with the valuation rates after the landlords threatened to sell the plots to other buyers and kick out more than 20,000 families who have been tenants for decades. In Mombasa, other areas facing a similar problem are Bondeni, Sparki, Majengo Sidiria, Sargoi, Guraya, Kiziwi and Ziwani villages. Other affected areas are Kilifi, Malindi and Lamu.
SEE ALSO: Why group wants ex-MP, wife sacked from water agency board
In February, the then NLC boss, Muhammad Swazuri said the new land valuation was meant to facilitate the sale of the plots to residents and end a long-running dispute between landowners and tenants. He said in cases of absentee landlords, the plots would be gazetted as public land and allocated to their current occupiers.