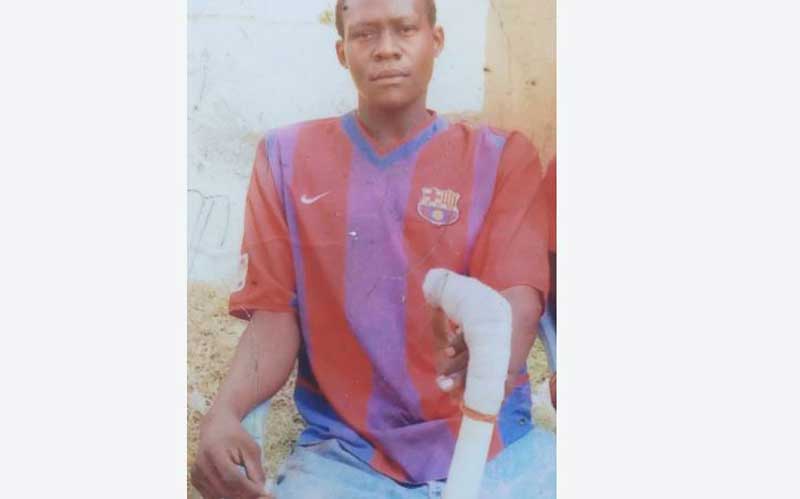 Nyanza
The agony of chasing compensations for lives snatched by Lake Victoria hippos, crocodiles
Mama Florence Atieno reels with emotional pain any time she recalls the incident of January 24, 2016. Her family became a victim of human-wildlife conflict, when her last born son Duncan Otieno died after a crocodile attack at Usoma Beach in Kisumu West Sub-county. Shreds of his mutilated body were recovered hours later. "I have attended several funerals in this village, deaths caused by hippo and crocodile attacks. I had not imagined it would get to my doorstep," said Atieno. Although she has accepted the loss, her pains reccur any time she remembers the unrewarding visits she has had to make to the area Kenya Wildlife Service (KWS) offices, chasing compensations for the loss.
SEE ALSO: Residents living near forest accuse rangers of brutality
And since December last year, she has abandoned the search for compensation, choosing to move on. "When I last visited the KWS offices, I was subjected to untold embarrassment. I was told never to visit the office again until I get a call on the same," she said. About two kilometres in neighbouring Usoma village, Miriam Omar is undergoing the same predicament. Her brother Ramadhan was killed following a hippopotamus attack, just a year after surviving a crocodile attack at Usoma Beach. Like Mama Florence, Ms Omar is yet to be compensated and has since abandoned the quest for the payouts, hopping for God's intervention. Cases of human-wildlife conflicts are rampant along the Lake Victoria beaches in Kisumu West, where hippos and crocodile attacks have become the norm. The lake is a source of livelihoods for many residents who use it for fishing, watering animals, irrigation and domestic use.
SEE ALSO: Conservationist fears for life after group invades property
And despite increased cases of attacks, area village elder Asman Abayo says the residents have no option but to risk their lives to earn a living. "There is no way we can avoid the lake. It is the only resource that our people have. The only solution is for relevant government authorities to do their bit to ensure protection of the people and compensation for those who fall victim to wildlife attack," said Abayo.
Long journey
But the long treacherous journey of seeking compensation continues to worsen the pain left behind by wildlife attacks. Faint-hearted victims abandon the course, choosing to move on, while a few brave ones have had to fight hard to receive the payouts.
SEE ALSO: MP wants frequent jumbo attacks halted
Atieno said Otieno, her last born son who was then a standard seven pupil, had gone to the shores of the lake to take a shower that evening with three of his friends. "Shortly before 6pm, I got a call that my son had been attacked by a crocodile. By the time we got to the shores, there was no trace of the animal. After a search, parts of his body were recovered," said Atieno. After his burial, the long walk to justice began. The chief and officials from the KWS gave her forms, which she was to fill and attach necessary documents. And after complying with the requirements, it was time to wait for the response. Three years down the line, there are no signs of the widow getting justice, despite follow ups at the KWS offices. "The last time I visited the KWS offices was in December last year. I had become a bother, as every time I went, I was told to wait. The wait has become indefinite, and I gave up," she said.
SEE ALSO: Rising Lake waters escalate human-wildlife conflicts
For Omar, her brother Ramadhan was in the company of a colleague during a fishing expedition when they ventured into Lake Victoria waters on August 22, 2018. Barely 10 minutes into the water, an angry hippo approached, hit the boat and threw Ramadhan into the water. The animal then descended on him, tearing him before disappearing into the water with the body, leaving behind a trail of blood and his torn shirt. The body was recovered about 200 metres into the water, with multiple wounds on the right upper limb, head and stomach. This was barely a year after Ramadhan survived a crocodile attack. Even though he got partially paralysed, his compensation never came to be, with visits to the KWS offices proving futile. Ms Omar was left taking care of his children, his wife having abandoned them. Christine Boit, the senior KWS warden in charge of Kisumu and Siaya counties, says compensation is a procedural process. "The county compensation committee then reviews them, before they are forwarded to the headquarters for relevant action," said Boit.
SEE ALSO: KWS staring at huge bills as rising Lake waters escalate human-wildlife conflicts