Central
Legislators told the workers that GovernorWaiguru cannot entertain talks before they resume duty.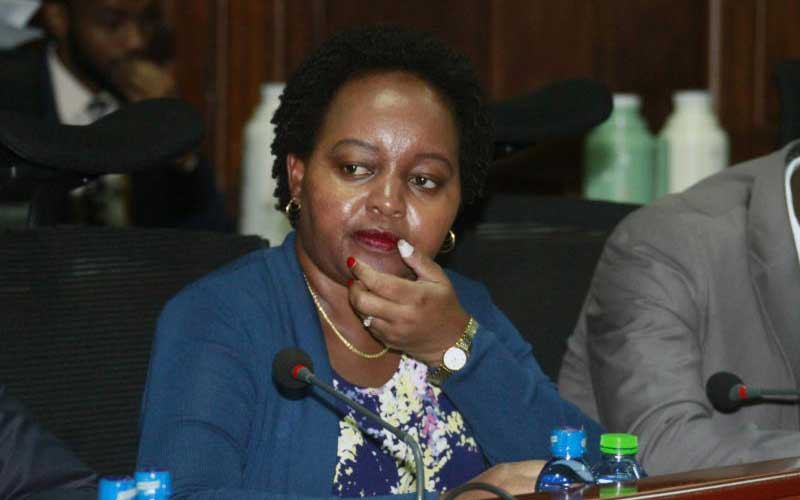 Members of the county assembly have urged striking health workers to resume duties before any talks to resolve their grievances can begin. The local legislators told the workers that Governor Anne Waiguru (pictured) cannot entertain talks before they resume duty. Led by Majority Leader Kamau Murango, the MCAs while acknowledging the workers had genuine grievances which require solutions, said nothing could move with the strike still on.
SEE ALSO: Bosom buddies no longer at ease ahead of 2022 face-off
"As much as you are blaming the governor for not addressing your grievances, you have to soften your hardline stance and resume duties as we begin preparing the ground for your officials to meet with the county administration," Mr Murango said. Yesterday, the official told the workers Sh1.8 billion budget had been passed by MCAs specifically to address urgent health issues especially procurement of equipment for the hospitals the workers had demanded. Murango said the MCAs were committed to ensuring the workers had a meeting with the governor as soon as possible but that they must first resume their duties. Earlier, Deputy Governor Peter Ndambiri had extended an olive branch to the striking workers, asking them to resume duties as a condition for talks to kick off. "We cannot start from a vacuum and the striking workers must give in and resume their duties since our people who are not party to this dispute are suffering," Mr Ndambiri said.