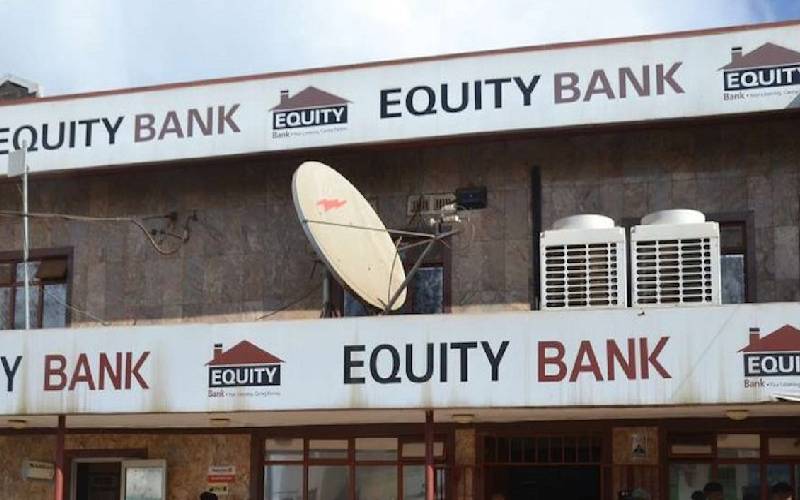 Police are investigating a puzzling robbery in which a gang of five robbers walked into a bank in Karatina town and walked out with Sh873,280. Detectives will be trying to find out how the robbers gained entry into the Karatina Equity Bank, which is fitted with CCTV cameras. The surveillance equipment was not disabled during the robbery.
SEE ALSO: Four arrested after viral video of dramatic robbery in Nairobi's Kilimani
The incident took place at 7pm Monday when the bank staff were still working. Although the majority of banks usually close their doors to customers between 4pm and 5pm, their staff remain behind to carry out tasks such as reconciliation. Most financial institutions also have police guards during working hours. By the time the five robbers were striking, the law enforcers had left the bank. The 21 bank staff were working when the criminals, who were armed with AK-47 rifles and machetes, opened the double front door to the banking hall using keys. After gaining entry, the robbers ordered the staff to lie down as they made their way to the bank's safe, where they took away cash boxes. None of the employees was hurt in the incident. Nyeri County Police Commander Adiel Nyange said some of the employees and guards assigned to the night shift were being questioned as part of ongoing investigations.
SEE ALSO: I&M Holdings, Co-op top bank rating for first quarter 2020 – Cytonn research
"I am quite hopeful that we will get to apprehend the culprits responsible in the shortest time possible going by what we have gathered so far," said Mr Nyange.