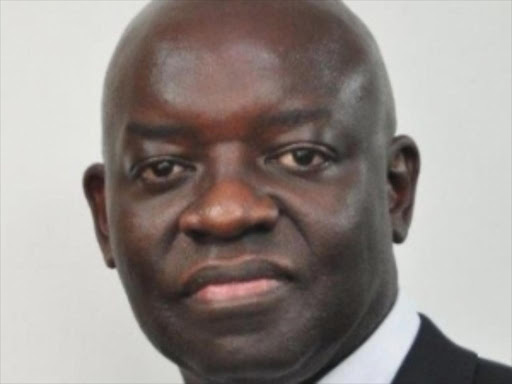 Nairobi
Nairobi Hospital CEO Gordon Odundo sacked.
Nairobi Hospital CEO Gordon Odundo has been sacked. Odundo's sacking comes a day after a member of staff died of cholera. According to a memo sent to staff, Christopher Abeid has been appointed as acting CEO. "The Board of Management, after due consideration of all the relevant factors pertaining to the office of Chief Executive Officer, unanimously resolved to terminate the services of Mr Gordon Odundo as the Chief Executive Officer of the Hospital effective immediately," read the statement.
SEE ALSO: New hospital order to beat corona fears
Odundo had been sent on compulsory leave late last year to pave way for an audit of the tendering processes at the facility. The board also assured staff and patients at the hospital that all other operations at the facility will not be affected by the new development.
Cholera outbreak
A Hospital staff at Nairobi Hospital died and seven others were admitted following a cholera outbreak at the premier health facility in the Kenyan capital yesterday. The eight employees are said to be worker at the hospital's canteen.
SEE ALSO: 'Initially I was so scared of working in isolation unit'
The hospital's cafeteria was closed indefinitely as the management battled to contain the spread of the outbreak. Colleagues at the hospital said the male worker died on Tuesday morning after "a short illness." The hospital confirmed there were eight staff affected but denied there was an outbreak of the disease. "There is an upsurge of cholera cases in the county of Nairobi. We have had several cases admitted to our hospital. Unfortunately, we had eight staff affected. There is no outbreak of cholera in the Nairobi Hospital," said the management in a statement. The statement added no patient was at risk and the management is monitoring the situation and all precautionary measures had been put in place.
SEE ALSO: Nairobi Hospital to charge Sh10,000 for Covid-19 tests
The hospital, however, assures the public that no one within the facility is at risk at the are closely monitoring the situation.