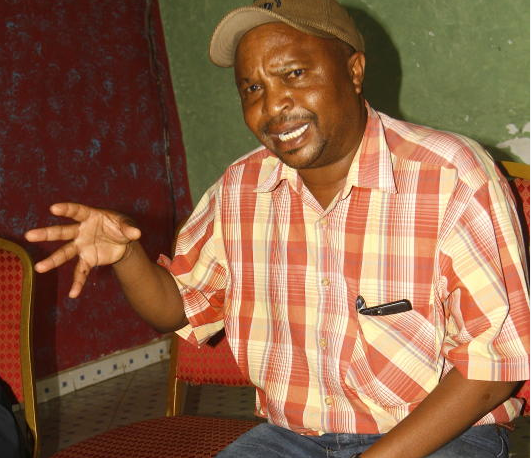 The pain was all over their faces - a sorely devastated father and gravely shattered uncles - their teary eyes had it all. Together, they had come out to defend the honour of their daughter, slain Moi University medical student, Ivy Wangechi from the "second" death. Despite being killed in the most brutal of ways - with an axe and in broad daylight - alleged friends of the killer had rolled it over on her with all manner of accusations. In a meeting with the
Saturday Standard
, the family said they will not take anymore of the rumours going on, with the father, Paul Githui Wainaina, unequivocally saying she was not a slay queen.
SEE ALSO: Birthday, rape and murder most foul, but what do police know?
Honest person
"Please help me clean my daughter's name. She was a decent, hardworking girl. The stories being circulated about her infecting her killer with HIV/Aids are untrue. This has been discounted by tests already done," Wainaina said. Wangechi, a first born in a family of three was the daughter of Wainaina and Winifred Kingori, who teaches at Chomo in Gatanga Murang'a. The father is the principal of Kanjuiri Secondary School in Nyandarua County. Wainaina added, "Ivy was brought up in a strict Christian background and is a very honest person. Her character cannot be questioned. She is a victim of a brutal murder and should not be vilified." His pain was evident as he recounted how he viewed the murder weapons recovered by the police as well as some of the personal effects, including the car suspected to have been used by the killer.
SEE ALSO: Woman throws her three children into River Nzoia
The family also described the agony they have been living through since they received the unforgettable call from a chaplain from Moi University. They said it was like losing a person twice, since they were battling with news of the loss when malicious reports started circulating, as if to justify the killer's anger which was attributed to a disease he had allegedly contracted. Wangechi's uncle, John King'ori refuted reports that the suspected killer bought her a vehicle, saying she did not even know how to drive. "She had a passion for medicine and was inspired by her uncles who are doctors. In fact she was planning to specialise in neurosurgery as she was following the footsteps of her uncle, Colonel Dr Charles Mwangi," Mr Kingori added. According to the family, it was not new for Wangechi to plan her birthday party as she always celebrated the day she was born on April 10.