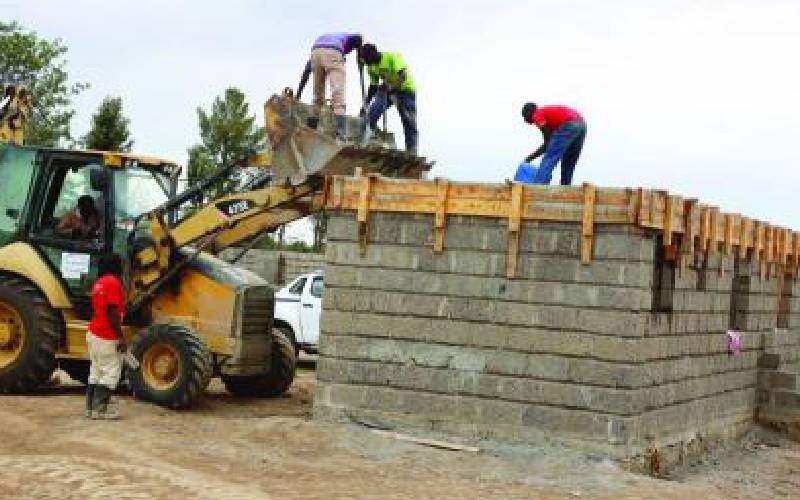 Nairobi
The bank says the informal sector, which has largely been ignored by the Government for years, is growing
The boda boda, coined from border-to-border trade between Eastern Uganda and Kenya in the 1970s, has become a reliable means of transport and spawned an industry from which millions derive a livelihood. Such is the success of the industry that a group of boda boda operators who organised themselves into a co-operative society in Laikipia have invested in a multi-million shilling housing project in Nanyuki. According to the National and Transport Safety Authority (NTSA) there were 1,393,390 motorcycles in Kenya as at February last year. NTSA data shows that the economic contribution of boda boda and transport sub-sector is estimated to be Sh219 billion per year. Separately, Kwale and Bungoma baseline survey of 2016, estimated a daily contribution of Sh15.6 million to the country's economy, adding to Sh5.7 billion per year.
SEE ALSO: NTSA plans mandatory cashless fare payment
Kenya National Bureau of Statistics (KNBS) and Motorcycle Assemblers Associations of Kenya show that 4.8 million people depend on commercial motorcycles directly or indirectly. According to the World Bank, one in five Kenyan youths of working age has no job. The bank says the informal sector, which has largely been ignored by the Government for years, is growing due to innovations like boda boda. This allows young Kenyans to invest and find employment. The bank calls for a deliberate policy and targeted support for the sub-sector as it has an immense potential to change the face of Kenya's employment landscape. The boda boda Transport and Security Challenges in Kenya study released yesterday shows that in the past six months, 93.8 per cent of the respondents indicated having used boda bodas and related services, with only 6.2 per cent saying they had not. The study conducted by National Crime Research Centre shows that majority of the 5,515 respondents (73.9 per cent) used them as passengers, 26.6 per cent as commercial riders, 23.6 per cent to transport goods and 13.9 per cent having motorcycles for personal or private use.
SEE ALSO: Virus cuts mobile money transactions to 2-year low
The findings also show that 56.7 per cent of Kenyans prefer boda bodas because they are faster and time efficient, 29.6 per cent said they are a flexible mode of transport, 18.6 per cent use motorcycles because they are affordable while 18.5 per cent prefer them because they navigate impassable roads. Many youths also join the trade because it has no strict formal restrictions like the matatu industry which is controlled by cartels, unwilling to let new players to join it.
Medical facilities
In areas where there are no other means of transport, boda bodas have saved lives by rushing the injured or expectant mothers to medical facilities. Youths said it is impossible for the unemployed to buy a matatu and pay Sh300,000 to join a savings and credit co-operative society and manage the Sh700 daily fee per matatu paid to the sacco management. Another advantage of motorcycles is their availability in rural areas and towns, according to 9.6 per cent of the respondents. Some 7.7 per cent of those interviewed said boda bodas are a major source of employment and livelihood in rural and urban areas.
SEE ALSO: Virus leaves 300,000 Kenyans without jobs in three months
A total of 6.8 per cent of Kenyans also prefer motorcycles because they drop off passengers at exact destination points unlike buses and matatus. Other positive aspects of boda bodas are demand for alternative means of transport and affordability in their purchase, maintenance and operation.