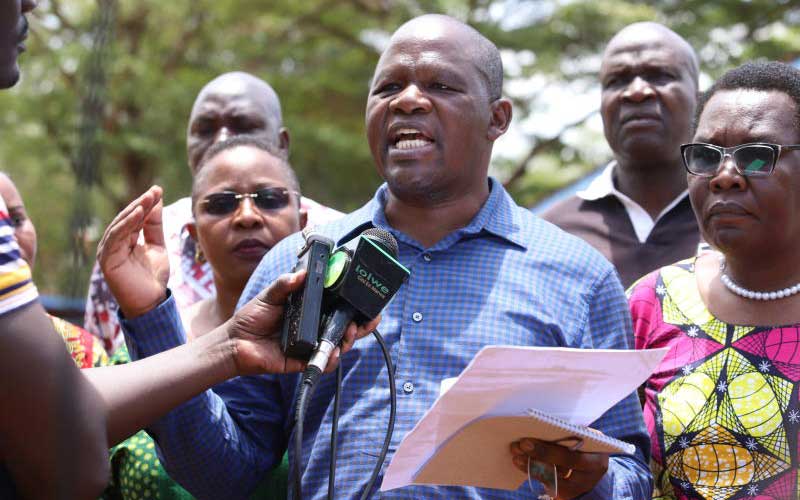 Nyanza
Lake Basin Development Authority under increasing pressure to relinquish its assets to county governments
A regional development agency is seeking the intervention of the Office of the President over what it terms plots by county governments to sabotage its operations. The Lake Basin Development Authority (LBDA), which serves 18 counties in western Kenya and parts of Rift Valley, has written to the Presidential Service Delivery Unit seeking protection for its Sh10 billion assets, mostly large tracts of land in the counties. This move comes weeks after a section of the governors hinted that the State agency should surrender its wide asset portfolio to the Lake Region Economic Bloc (LREB) bringing together 14 counties. The county bosses argued that the development agency, with all the assets and heavy financing, had not lived up to its mandate and had only small projects to show for it.
SEE ALSO: Hope for multi-billion mall as KRA relocates offices
The first such remarks were made in Bomet during an LREB summit where governors rooted for LREB's takeover of LBDA and assets. In January, Uasin Gishu Deputy Governor Daniel Chemno challenged the authority to list the projects they had undertaken and their impact on the region. He claimed that since its establishment, the LBDA could only boast of Homa Bay's Sh8.7 billion Oluch Kimira irrigation project, which has since been taken over by the national government, a brick factory in Kisii, and the Lake Basin Development Mall whose official opening has been delayed for several months.
More threats
LBDA Chairman Odoyo Owidi said a move by Bungoma County, which allegedly hived and fenced off 15 acres of its 40-acre livestock breeding centre at Sang'alo last week, proved the counties were executing their scheme to edge out the State agency. "We found prisoners supervised by their wardens and Agricultural Society of Kenya officials erecting a fence on the portion of land and had cut down trees. They brandished a letter with Bungoma County letterhead," said Owidi. The farm is used as an animal husbandry incubation centre and is home to 40 dairy cows, which according to Owidi, need the full 40 acres for pasture. He said no communication was made to them concerning the seizure of any parcel of land in its possession. "When any government agency wants to use any of our assets, we are formally notified and we have to agree to such use. What happened at Sang'alo is criminal and it just goes to show that the remarks by the county authorities were not mere threats," he said. The Bungoma County Government did not respond to the claims. County Communications Director Tim Machi did not return our calls or messages. In a previous interview, Owidi said the authority did not have an anchor project that would sustain its operations and limit its dependence on the Exchequer. He faulted the national government for taking away Sondu Miriu hydro-power project and handing it over to the Kenya Electricity Generation Company.