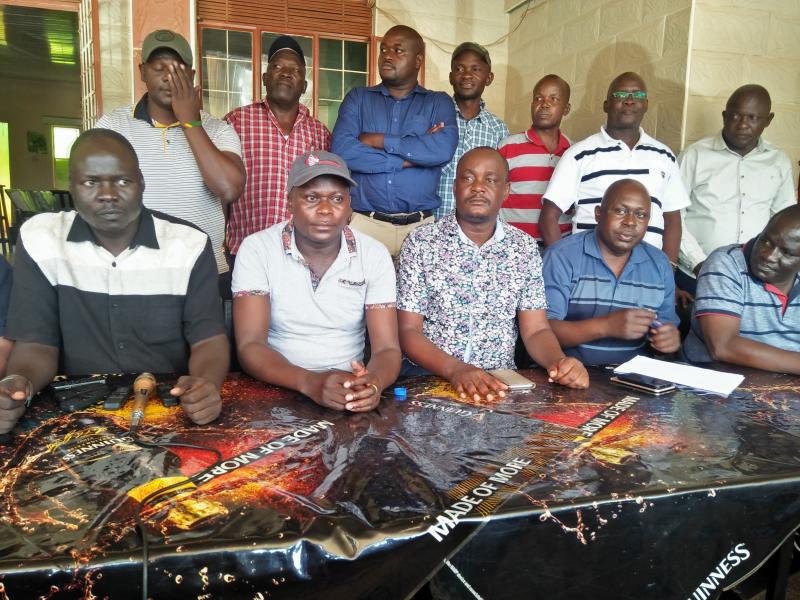 Members of County Assembly have accused Woman Representative Florence Mutua of misleading the public.
The MCAs, at a news conference on Tuesday, termed Ms. Mutua's assertion that the county government gives Sh25 million to each ward annually as a blatant lie.
Last Friday while at Angurai, Teso North, the MP told the public that part of the MCAs work is to provide clean water to locals using the Sh875 million Ward Development Fund Governor Sospeter Ojaamong's administration allocates them.
"MCAs are supposed to provide water to locals in their wards," she said.
The Orange Democratic Movement (ODM) deputy secretary general said women have continued to cover long distances searching for water when solution to their problems lies with the MCAs.
"MCAs should tell us where they take the Sh25 million they receive per year, let them stop accusing the governor and put the blame on themselves," she said.
On Tuesday at least 15 elected MCAs issued a stern warning to Mutua to stop waging war with them.
They denied existence of such a development kitty in the county. The chairman of the Ward Development Committee Masikini Okodoi (Chakoli South) said their work was solely to prioritise projects in their wards for the county government to implement.
"Such reckless statements should be ignored by locals because MCAs do not control any cash from the county treasury; we only identify projects to be implemented by the county," said Mr Okodoi.
When sought for comment, County Finance Executive Phaustine Barasa remained noncommittal on the matter choosing not to confirm or deny the existence of such a fund.
John Oganga (Marachi West) and Fredrick Musirimba (Bunyala North) also slammed Mutua for the remarks.
"She should respect us because we were also elected like her but if she continues rubbing shoulders with leaders, we are going to make it hard for her politically," said Oganga.