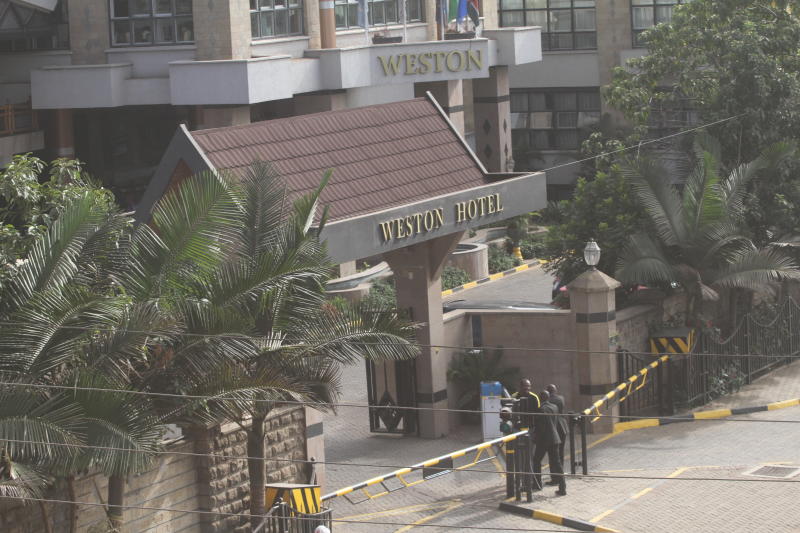 Kenya
Story of how NLC gave a hotel establishment associated with Ruto a rare privilege of paying up for developing illegally acquired land, can now be told
The story of how the National Land Commission (NLC) gave a hotel establishment associated with Deputy President William Ruto a rare privilege of paying up for developing an illegally acquired public land, can now be told. A January 22 NLC report obtained by Saturday Standard slapping Weston Hotel on the wrist for illegally taking up 0.773 hectare of land belonging to the Kenya Civil Aviation Authority (KCAA) places the blame on past officials at Lands ministry. The report acknowledges that the 0.773 hectare (1.7 acres) land was illegally allotted in 1998 and that it indeed belonged to KCAA but still opted to give the hotel a soft landing, requiring it to pay KCAA for the piece of land opposite the Wilson Airport. This is in contrast to what has been witnessed in recent past, where buildings on public land have been brought down, in spite of their owners obtaining court documents stopping demolitions. This was the case for the South End Mall along Lang'ata Road, down the road from Weston, that had been built on riparian land.
SEE ALSO: If Kenyans elect Ruto as President they will regret — Atwoli
KCAA, in 1999, had written to the Commissioner of Lands to express concerns about the allotment of the land, which according to then Director of Civil Aviation "housed vital component in logistical support for the department". The authority, then operating as the Directorate of Aviation, had also put up stores there that held sensitive aviation navigation equipment and spares. It was also the same place that KCAA planned to build its headquarters. In 2007, the hotel changed hands and was acquired by Ruto's Weston Hotel Limited for a reported Sh10 million. Ruto, his wife Rachel Chebet Kimeto and daughter Charlene Chelagat Ruto are listed as directors of Weston Hotel Limited. In October last year, Ruto defended his acquisition of the land on Lang'ata Road, saying he had bought it legitimately. The DP has already acquired Sh1.3 billion loan using the title of the land. The loans, according to the NLC report, include half a billion shillings borrowed from KCB Group, both in local currency and the US dollar.