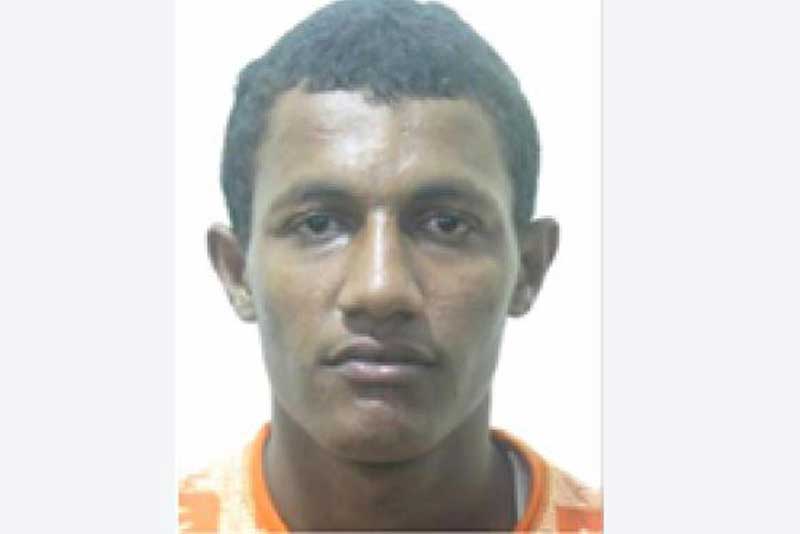 Coast
Militant believed to have been radicalised by Aboud Rogo.
Mahir Khalid Riziki, the man who the military said was the suicide bomber in last Tuesday's terrorist attack at 14 Riverside Drive complex has been on Mombasa's most wanted list since November 2014, according to records. A Sh2 million bounty was placed on his head alongside seven others in April 2015. He was then believed to be hiding in Kwale alongside Mohamed Shosi (now deceased). Riziki's path to extremism is not clear. Born and bred in Majengo, he is suspected to have worshipped at Musa Mosque since childhood where he came under the influence of radical Islamist preacher Sheikh Aboud Rogo, who was killed in 2012. Riziki would later be associated with another controversial mosque, Mlango wa Papa, in downtown Mombasa. Yet other reports indicate that Riziki was recruited into Al Shabaab by radical preacher Rashid Tumbo Kufungwa at the Musa Mosque in 2014. Like most young radicals who succumbed to the influence of Sheikh Rogo, Riziki went underground after the April 2014 assassination of radical Islamist Sheikh Abubakar Shariff alias Makaburi. Makaburi's followers from Majengo, Kisauni, Kwale and Malindi would later emerge under the banner of Jaysh Ayman, a Kenyan cell of Shabaab members who were active in Lamu and responsible for the mid-June 2014 terrorist massacre in Mpeketoni.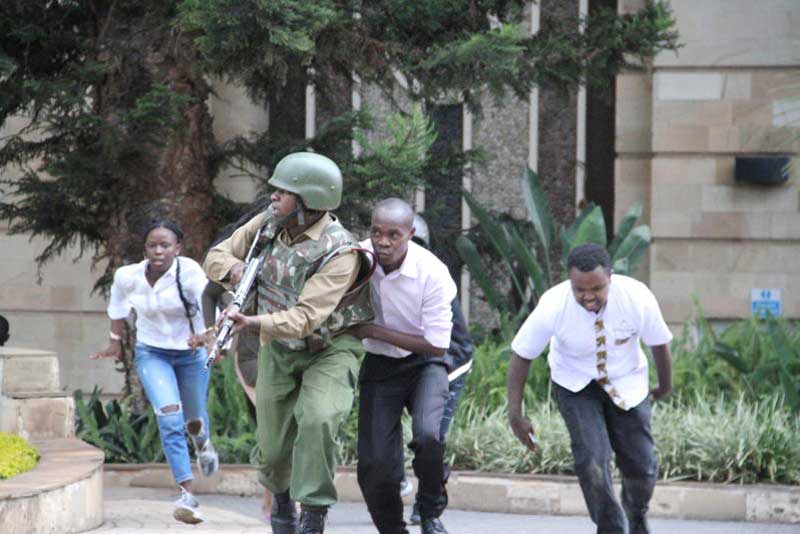 Kenya's intelligence
Riziki's training in Somalia, which he frequented, according to Kenya's intelligence, was on surveillance with a specialty in small arms and disguises. He was also alleged to have assassinated many members who defected from Al Shabaab. Some accounts indicate his health was failing during planning of the 14 Riverside attack and he might have been in charge of a cell that emerged in Mombasa last November to plot the carnage. Soshi, who had been linked to several murders of security and intelligence agents, and reformed terror suspects, was accused of masterminding the killing of a police officer manning Gulf Bank in Mombasa's Bondeni area in 2015. He was killed in what police described as a shootout several months later and a G3 rifle allegedly lost during the bank attack recovered from his house. According to police records, Riziki was also linked to the murder of a police officer on Mombasa's Haile Selassie Street and the shooting and wounding of former Mombasa DCIO Ndumba Thangarani in 2015. In mid-May 2015, following the previous month's students massacre at Garissa University College, police published Riziki's name among eight other most wanted individuals and linked him to Sheikh Mohamed Khalid Mohamed Ali, a cleric who had been arrested in Lamu in connection with the college deaths. The suspects, whose names were put up on billboards, included Mohamed Abubakar Mohamed, Suleiman Mohamed Awadh, Mahir Khalid Riziki, Abdifatah Abubakar Abdi alias Musa Muhajir and Hamisi Mwacheti aka Rasta aka Bilal. The others were Muumin Abdalla Muumin, Abdalla Salim Marumu and one other suspect whose name was unknown. Some of the suspects have been killed or have vanished. Intelligence reports at the time alleged that Riziki and seven others on the most wanted list had sneaked into Kenya from Somalia in early 2015 and were part of the terror network linked to the Garissa University College attack. In April of the same year, former Mombasa police commander Robert Kitur said Shosi, Abubakar Majani, Mwacheti and Riziki were based in Kwale. In later police reports, Riziki was placed on the same list as suspects Abdulkarim Mzee, Farah Abdi Farah, Kayuni Khatib Khamisi, Fauz Omar Mohamed and Swaleh Ramadhan. Swaleh, Farah, Abdulkarim and Kayuni later surrendered to police. Kayuni was later killed by police in Kisauni.