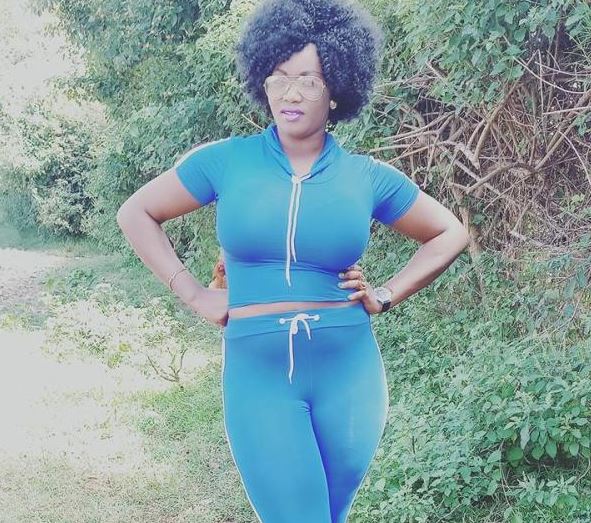 Nyanza
In death as in life, Sharon Otieno was not only controversial but also secretive to the people around her.
In death as in life, Sharon Otieno was not only controversial but also secretive to the people around her. Far from her glamorous Facebook lifestyle, which was run on five different accounts, the university student was a dark horse even to her family and people who called her a friend. In school, she not only dressed conspicuously well but also had no time for small talk or making new friends. No one knew where she lived. She always went to class late and was the first to leave immediately lectures were over.
SEE ALSO: Mombasa sleuths probe student murder
Save for a day she once ranted about people spoiling her name, Sharon was living what is referred to in online lingo as an Instagram life. She was either at an airport, a hotel, a club or imbibing expensive drinks. "My Easter has just started," she posted during Easter with a bottle of Johnnie Walker Black Label whiskey. "Leaving for an unknown destination," she said three weeks ago while at the Jomo Kenyatta International Airport's Terminal 2A.
Glamorous life
Although she led a glamorous life on social media, her family is poor. Like their neighbours in Magare village, Homabay County, they live in a mud walled and iron sheet roofed house and have no electricity or running water. She was rarely home and had not talked to one of her sisters for over a year. Her mother, Melinda Auma, took care of her children as she travelled the world displaying opulence on her social media pages.
SEE ALSO: Police revisit Kenei's house
"She was married and stayed in Kamagambo with two children. She gave birth last year," one of her classmates Saturday Standard. Her uncle Joshua Okongo, the family's spokesperson, said she had three children. "Let it be clear that Sharon was a married woman. It was out of this marriage that she got the three children," said Okong'o. According to Okongo, Sharon's husband was a secondary school teacher named Bernard Okuta. Sharon's step sister Emily Aoko, however, said the two had separated a long time ago. She declined to say when the separation took place or where the said Okuta lived. "Just know they separated, I can't remember the year or date," she said.
SEE ALSO: Police, Anwar Loitiptip conflict over killing of senator's father by officers
On Tuesday, her mother described her as an obedient daughter who always returned home before sunset. "Sharon never came back home late. That is why I was disturbed when she was not back and her phone not going through at 8pm. She had told me she was meeting Governor Okoth Obado's aide Michael Onyamo," Melida said on Tuesday morning. When asked whether Sharon and Okuta were still living together, Okong'o said he was unaware and could not talk about it. All he knew about Sharon's marriage, he said, was her children and the husband's name. "Sharon used to bring her children to my home to greet me. She informed me about her marriage but the other details can be discussed later," said Okong'o.
Unwanted politics
SEE ALSO: Woman stabs her lover to death after a quarrel
He accused the media of sensationalising the story of Sharon's death, saying it had caused the death of her sister Debora Ogweno on Friday. Okong'o said Ogweno, 44, fainted and died at her home in Awendo, Migori County, at about 1am on Friday. She fainted when she heard what the media was reporting and what politicians were saying about Sharon's death, he said. "I was informed early to today that Ogweno had died from trauma caused by information on Sharon's death. Her body was taken to Rapcom mortuary in Awendo town," he said.