Kenya
Southend Mall on Langata Road demolished as NEMA continues with crackdown on structures built on riparian land.
NEMA has intensified demolition of buildings on riparian lands. Wednesday morning bulldozers descended on the Sh1 billion Southend mall bringing it down. The mall that stands on Mutuini-Ngong River along Langata Road is owned by former Bobasi MP Stephen Manti.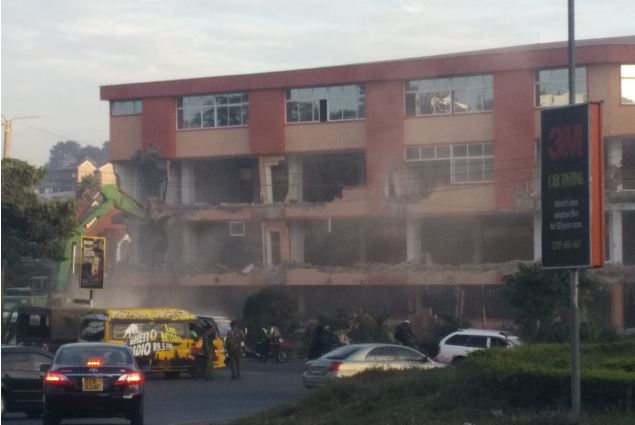 The demolitions began on Monday and is conducted by a multi-agency task force comprising of NEMA, KURA and Nairobi County government and their main aim is reclaiming the grabbed wetlands in Nairobi.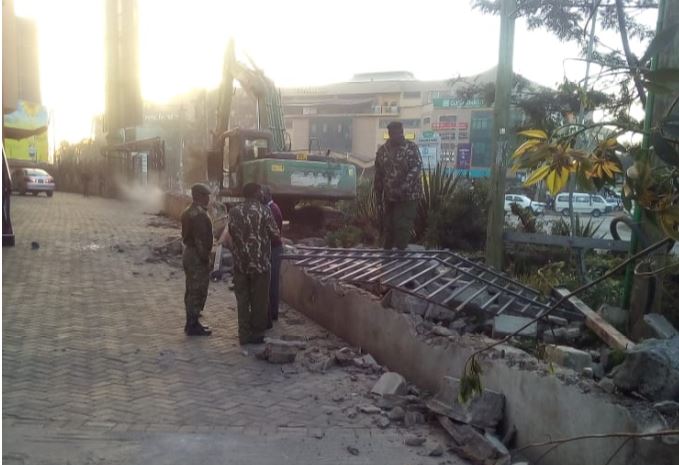 SEE ALSO: Rendering people homeless in the middle of a pandemic is heartless
There was a heavy police presence at the scene to ensure crowds do not disrupt the exercise and traffic on Langata and Mbagathi Road is not affected. In May, City Hall issued a 14-day notice for the former MP to demolish his Sh1 billion building on a river valley to bring it down. The building was blamed for flooding in Nairobi West, South C and the entire Lang'ata area. The national environment watchdog and residents complained that the building obstructs the flow of the Mutuini-Ngong River causing flooding during the rainy season. Housing executive Christopher Khaemba said the MP moved to court after being served with the demolition notice and restrained Nairobi County from interfering with the building. But City Hall challenged the order.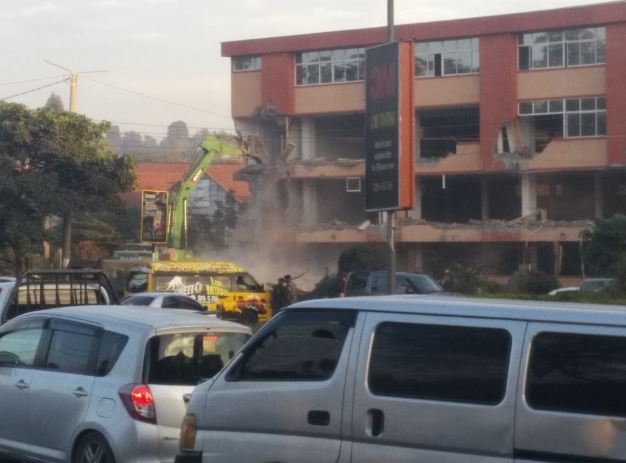 On Monday, a Java House outlet and Shell Fuel station in Kileleshwa, Nairobi were brought down in a move to reclaim riparian land in Nairobi. NEMA said efforts to bring down illegal structures in Nairobi will continue especially on buildings located on river valleys.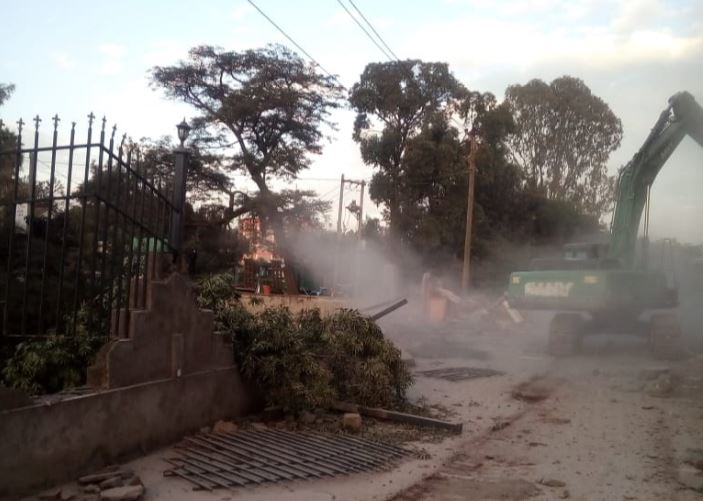 SEE ALSO: Mombasa road residents link poor health to toxic emissions in area
The government agencies said that it had issued a three month-notice and another seven-day notification to the tenants to vacate but they did not heed the orders.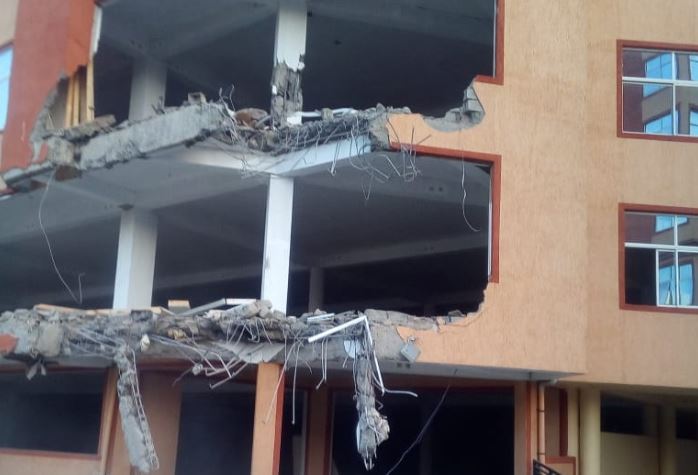 Tenants at the buildings located along Arboretum Drive, however, said they were not given ample time to move and faulted the demolition for being inhumane.