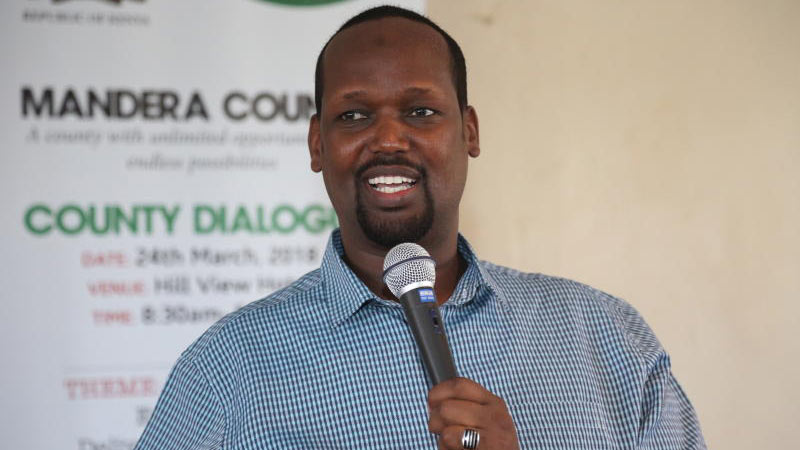 Mandera County Assembly members have unanimously approved nomination of ten members for executive positions, nine months after rejecting them. The ward representatives changed the tune regarding the list they rejected on November said the reasons have since changed and there was no ground to keep rejecting the names that were forwarded by Governor Ali Roba. However the MCAs approved the list, despite a High Court order barring them from forwarding the approved list to Governor Ali Roba. "I wish to bring to your attention that as we carry out our duty today, there is a court order barring us from forwarding our report to the governor," said Mr Mohamed Khalif.
SEE ALSO: Rugby stars contest rape charge, out on cash bail
The MCAs admitted that they rejected the earlier list because of the political situation in the County at that time and not because of integrity issue as they claimed earlier. The nominees were rejected after the committee on appointment stated in its report that some nominees were unable to defend themselves from accusations of mismanagement, misappropriation of public resources and abuse of public office. However the committee confirmed it was wrong for the members to reject the list on integrity grounds and that it has sufficiently established that none of the nominees was under investigation for mismanagement of public funds or integrity by any investigating agencies. "The nominees have never been charged in any court of law with any offence and they have provided clearance documents from government agencies proving that none is under investigations," added, Hassan. Takaba Town MCA Bishar Maalim Abdullahi, while supporting the adoption of the report, said the nominees were victims of circumstances.
"These nominees were unfairly rejected and the political animosity consumed them but that has come to pass and we have to form a government," he said.
SEE ALSO: Sorry for your mental illness, but Sh50m property is gone
He said a mismatch by the governor of the nominees' academic qualifications and the respective departments was not a determinant when approving or rejecting the list. Governor Ali Roba while re-submitting the same rejected list to the assembly on June 26, said the purpose of vetting and approving the nominees was not to reject them but to confirm whether they upheld constitutional values and principles. "I maintain that the nominees met all the requirements of the law but I have made a few changes and realignment in my list of nominees," stated Governor Roba in a letter to the assembly dated June 26, 2018.