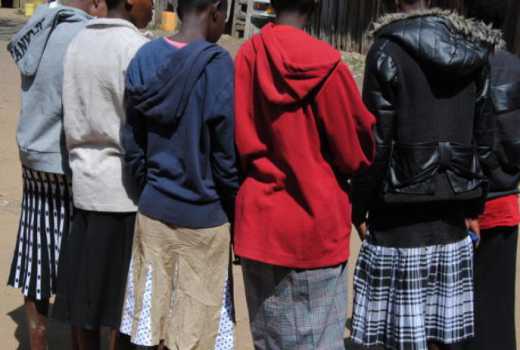 Five girls from one primary school have dropped out after falling pregnant in the past six months.
The girls, aged between 14 and 16 years, are the latest victims of increasing cases of defilement and teenage pregnancies in the county.
According to the school's head teacher, George Ngadi, three of the pupils were in Class Eight and two were in Class Six.
"Two of them are three months pregnant, two are six months pregnant while one is five months pregnant. This means three of them became pregnant during the November – December long holiday," Mr Ngadi said.
Speaking at the Narok Children Office yesterday, he said this year's cases were more than last year's, when the school recorded two cases.
He said teachers got concerned about the girls when they suddenly stopped being active during class and games, prompting the medical tests that revealed they were pregnant.
The area children officer, Pilot Khaemba, said his office was working with the police to arrest the men responsible for defiling the minors.
"Three of the girls have given the names of the men involved while two others are not sure who is responsible for their pregnancy," he said.
Mr Khaemba expressed concern at the rising incidents of teenage pregnancy in the region, saying efforts by his office and Ministry of Education officials to fight the menace did not seem to be bearing any results.
He urged parents to discuss reproductive health matters openly with their teenage girls and explain to them the importance of avoiding sex and reporting sexual assault.
According to Kenya's Demographic Health Survey, Narok is leading in teenage pregnancy in the country at 46 per cent.
County Commissioner George Natembeya has accused chiefs and their assistants of failing to arrest the culprits and warned them that they risked losing their jobs.
"Chiefs should be at the forefront of identifying the culprits and reporting them to the police. Those who collaborate with criminals will automatically lose their jobs," he warned.