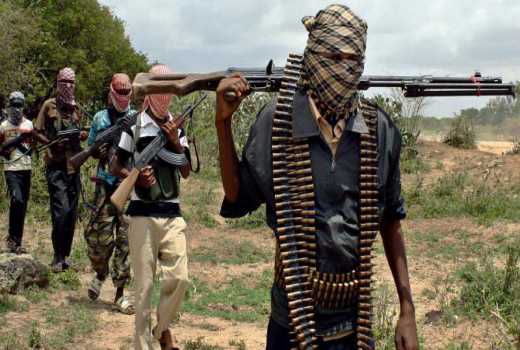 The US military said yesterday it had killed two militants in Somalia in an air strike targeting Al Shabaab in Mogadishu.
The military's Africa Command said the strike took place 50km west of the capital Mogadishu on Tuesday. It said a vehicle with improvised explosive devices was also destroyed in the early morning attack.
This is the latest such airstrike in a series that have killed up to 20 militants in less than a month.
The command said, in a statement, that no civilian was killed in the attack.
Last month, Washington warned of a threat to its diplomatic staff in Mogadishu and directed all non-essential staff to leave the city.
The statement said US forces would continue to use all authorised and appropriate measures to protect the United States, its partners and interests, and deny safe haven to terrorists.
"This includes partnering with Amisom and Somali National Security Forces (SNSF) in combined counter-terrorism operations targeting terrorists, their training camps and their safe havens throughout Somalia and the region," the statement further said.
On Christmas Eve, the US military launched a strike at Baal Rahao where about 300 militants were training and killed 13 of them.
It has since emerged that among those killed were Shire Mohamed Dimbil, Mohamed Harun, Mahat Yare and Dahir Hassan, all who were leaders at the camp.
The US carried out about 30 airstrikes against Al Shabaab in 2017, including a drone targeting the militant's training camp last month, which killed 100.
Al Shabaab was blamed for the massive truck bombing in Mogadishu last October which killed 512 people.
The Trump administration early this year approved expanded military operations in the Horn of Africa nation.
The latest US statement says they assessed the strike and no civilians were killed.
The US has supported the AU force that has driven Al Shabaab out of Mogadishu and other towns since 2011.
In September last year, Al Shabaab leader Ahmed Abdi Godane was killed in a US air strike.