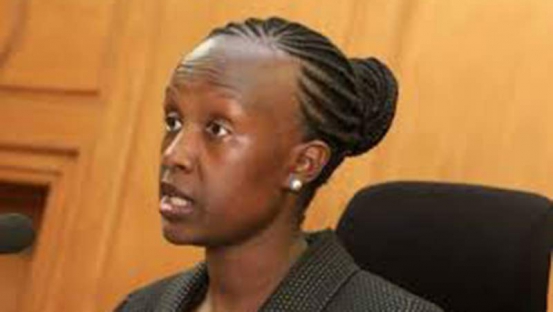 An attempt by a team of investigators to have the Supreme Court registrar record a statement has hit a snag. The Judiciary turned away the more than 10 investigators who had gone to the Supreme Court on Monday. The detectives from the Directorate of Criminal Investigations and the Ethics and Anti-Corruption Commission had earlier written to the Judiciary, seeking several documents used by the Supreme Court to render a decision that invalidated the August 8 presidential election. They also asked to question the registrar, Esther Nyaiyaki, after a voter, Rashid Mohamed, accused her of doctoring the poll outcome report and statutory forms.
SEE ALSO: Rasta Lawyer Mathenge: Legalize it!
But the Judiciary said the officers could only get the required documents and take a statement from the registrar through a court order. "There were about a dozen officers who came to us and we asked them to follow the right procedure," the Chief Registrar of the Judiciary, Anne Amadi, said. Mrs Amadi said the officers would be accorded all documents required if they successfully obtain a court order. "Once they obtain the order and are ready for statement taking, the officer will be available." The investigators want the court to hand over the documents Ms Nyaiyaki and her team relied upon in preparing the report.