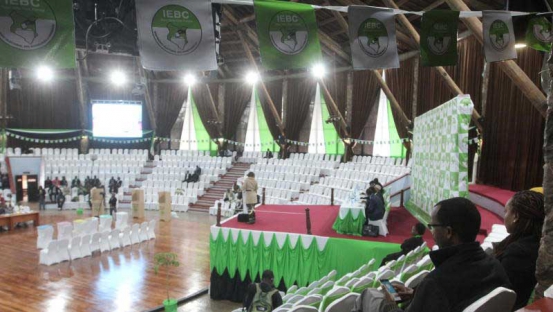 National Super Alliance (NASA) presidential candidate Raila Odinga made shocking claims of planned vote rigging on Friday as the electoral commission braved fears of a compromised poll. Falling short of announcing a boycott on the poll, the opposition leader tabled details of alleged rigging plans involving security forces to aid Jubilee hold on power. But President Uhuru Kenyatta and his Deputy President William Ruto dismissed the claims saying Raila has sensed defeat and is now discrediting the polls at every opportunity. The NASA presidential candidate's claims at a press conference in Nairobi, on Friday, came after similar allegations, also involving security forces, and which were also dismissed by the government.
Safeguard the systems
"Our security officers are the ones who are protecting our borders and even giving you security and then someone wants to drag them into his dirty politics. I say once again Raila: shame on you," he added. NASA presidential running mate Kalonzo Musyoka claimed a military operation to deliver the presidency to Kenyatta was in the works. He said the plan entailed cutting off water and power supply and isolating some areas. "Also included will be 226 new soldiers, being trained to be deployed in this mission. The soldiers don't have networks in the military. Because they are new, they will readily take any orders, and at the same time cannot be identified, nor can they communicate with other soldiers who might not be privy to the plot and would oppose it," Kalonzo claimed.
Implement lessons