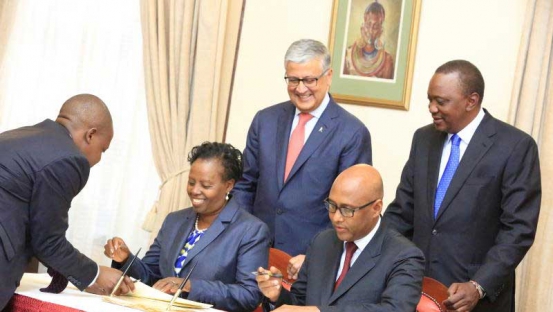 Kisumu leaders yesterday asked for more information on the proposed EABL plant.
They said they are yet to understand whether the company plans to revive its moribund Kisumu plant, which was closed more than two decades ago, or it will construct a new factory.
Senator Anyang' Nyong'o, Kisumu West MP Olago Aluoch and Nyando MP Fred Outa also questioned the timing of the project claiming it could be a political campaign gimmick.
"We want to see a clearly outlined business plan, costs involved, jobs to be created and sources of raw material for the plant's sustainability or we treat the broadcast as public relations gimmick," he said.
Last month, Kisumu Governor Jack Ranguma said the county government was planning to repossess the expansive land where the old brewery stands due to the company's reluctance to revive the plant.