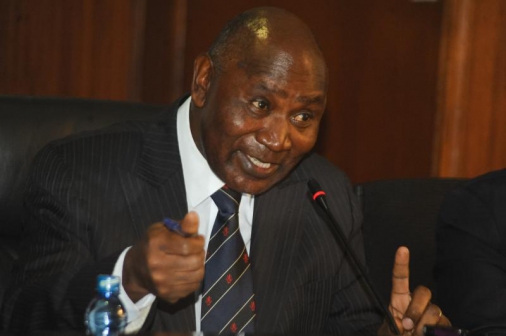 More than Sh7 billion may have been lost in the 2014/2015 financial year in Government ministries, departments and commissions. This is according to the latest report of the Auditor General tabled in Parliament Thursday by National Assembly Majority leader Aden Duale. According to the report by Auditor General Edward Ouko, Sh7,321,277,260 for various government institutions cannot be accounted for. Leading the pack is the State department of Agriculture, where Sh2,489,807,582 cannot be accounted for, while the Ministry of Devolution and Planning is second with the expenditure of Sh2,151,010,210, which could not be ascertained.
SEE ALSO: Lonely Duale still nursing wounds after axe fell on him
The report noted the Sh7,321,277,260 that was unaccounted for in the 2014/2015 financial year was a significant improvement compared to the previous year where Sh66,782,697,987 was unsupported. "In the absence of records and documentation, the propriety of the expenditure could not be ascertained and therefore these public funds may not have been utilised lawfully," reads the report in part. According to the list, at the Stores and Service Fund, Sh1,326,987,666 may have been misappropriated as there is no documentation to support the expenditure. At the Ministry of Health and the Office of the Attorney General, Sh402,025,962 and Sh300,000,000 respectively cannot be accounted for. During the same financial year, the Auditor General established that over Sh14 billion was spent by different bodies in the areas where no value could be established.