50-year-old Kenyan woman faces murder charge in UK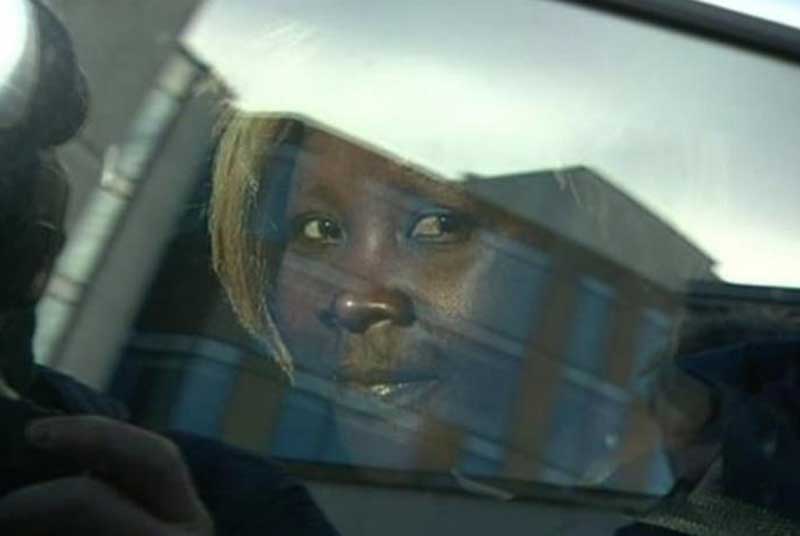 When a procession of police officers, detectives and State pathologists trooped into one of the high-end brownstone houses that line Tudor Lawns in Foxrock, Dublin, Ireland, costumed head to toe in white overalls and shoes and blue gloves, residents were surprised.
When they finally came out at around 1.30pm, white masks over their mouths and noses, wheeling a body draped in a dark-red sheet into a waiting ambulance, the residents' surprise fast escalated into worry.
The house appeared mostly deserted, with a blue bicycle leaning oddly against the wall by the door.
"We've been here a while and nothing like this has ever happened around here... we can't believe it. It's such a quiet and safe area," a resident told the The Irish Sun. As with most pricey and affluent neighbourhoods, Tudor Lawns is a serene and peaceful community.
Reports by Irish media indicate that the body that had been wheeled out had been discovered at the house at around 11:30pm on November 1, prior to the team's arrival. The discovery was made after a call was placed to emergency services.
The body was identified as that of Limbani Mzoma, also known a Robert, a 27-year-old African man.
Mr Mzoma's nationality is unclear, with some Irish outlets declaring him Malawian and others Ghanaian. As stated by The Daily Mail, Mzoma had been found mutilated and lying dead in a pool of blood, with his eyelids and genitalia cut off.
The genitals and eyelids, according to the police, were found on top of the fireplace. Police suspect that Mzoma bled to death after being attacked.
Take a quick survey and help us improve our website!
Take a survey
He had multiple stab wounds. The stabbing is suspected to have been done using a knife.
Following the strange murder, Grace Miano, a 50-year-old Kenyan woman, was arrested and is facing charges.
Ms Miano was arraigned on Sunday in a special sitting of the Dublin District Court.
Several Irish media outlets reported that Miano was 'smiling and waving at the cameras' as she arrived at the court premises, wearing dull navy blue and grey clothing and a blonde wig.
Miano, through her lawyer Jonathan Dunphy, requested for a psychiatric evaluation and medical attention, citing pain in her legs and head.
However, Judge Grainne Mailone, who heard the case on Sunday, declined to grant Miano's request, saying she lacked authority. Instead, Mailone said the decision on Miano's request lay with prison officials. She remanded Miano in custody.
Miano will appear before the Dun Laoghaire District Court on Friday. According to Dunphy, Miano has been a resident of Ireland for some years.
However, while she lived in the high-end rented house, the court heard, Miano survived off social welfare. The nature of the relationship between the suspect and the victim is not known.