Gay student savagely murdered 20 years ago laid to rest
AMERICA
By AFP | Oct 27th 2018 | 3 min read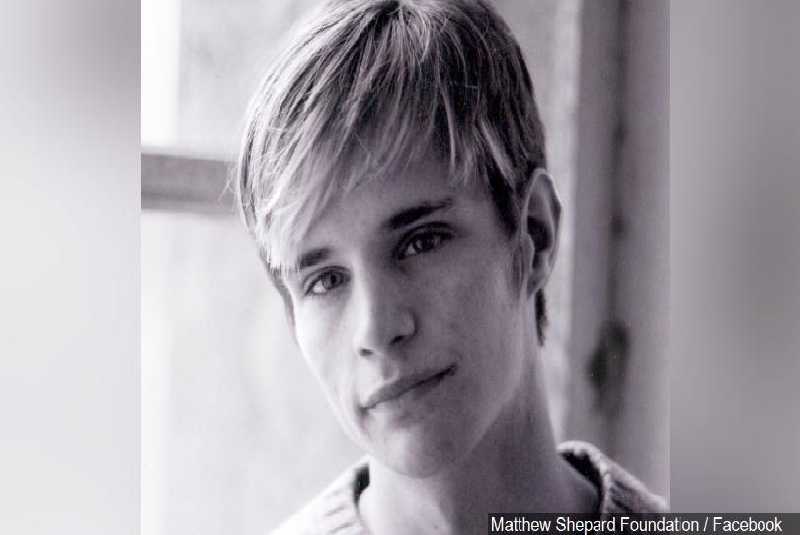 More than two decades after his savage murder shocked America and launched a reckoning about homophobic violence, Matthew Shepard was finally laid to rest Friday at Washington National Cathedral.
There were plenty of tears but also a few laughs -- and a few political jabs -- as hundreds of people including Shepard's parents Judy and Dennis gathered to say a final farewell to the Wyoming man, who became a symbol for the gay rights movement.
"It's so important that we now have a home for Matt, a home that's safe, a home that others can visit, a home that is safe from haters, a home that he loved dearly," Dennis Shepard said at the towering Episcopal church.
"Matt loved the church, he loved the ceremony, he loved the fact that it was a safe place for anyone who wanted to enter," he added, thanking the cathedral for "showing acceptance and inclusiveness."
Shepard, a 21-year-old political science and foreign languages student at the University of Wyoming who wanted to become a diplomat, was lured away from a bar in Laramie in October 1998 by two young men pretending to be gay.
They stripped him, violently beat him and left him to die, bound to a fence in a field in the bitter cold.
Shepard was found 18 hours later by passers-by, who initially mistook him for a scarecrow. He died in hospital a few days later of head injuries.
The two men, Aaron McKinney and Russell Henderson, were convicted of murder. Each received two consecutive life sentences.
At his funeral, extremist Baptist protesters picketed, brandishing signs that read: "God hates fags."
Fearing that any final resting place would be vandalized, Shepard's parents held on to his ashes -- until Friday.
They were laid to rest in the cathedral's crypt -- a rare honor -- in a private ceremony after the public service.
Shepard is now one of around 200 people interred at the Cathedral, including deaf-blind activist Helen Keller and former US president Woodrow Wilson.
- 'And Matt? Welcome home' -
The remembrance ceremony was presided over by Gene Robinson, the first openly gay US bishop in the Episcopal Church, who is close with Shepard's parents.
Robinson, struggling to contain his own emotion, paid tribute to Shepard in an emotional homily that had congregants laughing and crying.
"Matt was luckier than most young gay men in 1998. He had parents and a brother who loved him," Robinson said, hailing Judy and Dennis Shepard for turning "this horrendous event into something good."
The reverend then turned political, making a plea to those gathered to vote in the country's midterm elections on November 6.
In 2009, 10 years after Shepard's death, then president Barack Obama signed a law bearing his name, expanding existing federal hate crimes law to include crimes sparked by sexual orientation and gender identity.
But Robinson warned that the rights of LBGTQ Americans were once again at risk of being curbed.
"Right now, the transgender community is the target," Robinson said, referring to reports that the administration of President Donald Trump is mulling whether to narrowly define gender as purely biological.
"There are forces about who would erase them from America, deny the right they have to define themselves -- and they need us to stand with them," he added, earning applause.
Robinson finished with a heartfelt message for the slain student.
"There are three things I want to say to Matt: Gently rest in this place. You are safe now. Oh yeah, and Matt? Welcome home," he said.
Greg Fuller, a resident of the US capital, said he came to Friday's ceremony to celebrate Shepard's life, and appreciated Robinson's call to action.
"There's too much divisiveness -- we need to learn from history," Fuller told AFP.