Covid-19 could stand in way of Uhuru legacy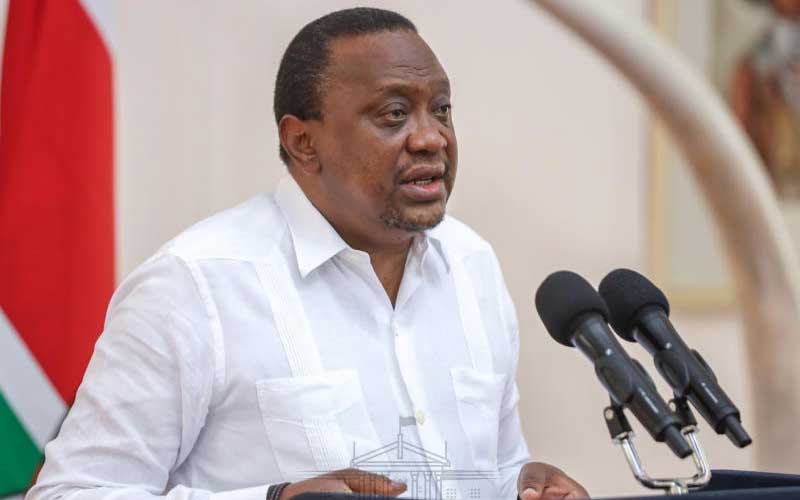 Too much of Jubilee's time has been spent on rhetoric, so much that it is now highly unlikely the Big Four agenda will be fully implemented. The emergence of coronavirus and its attendant ravages seems to have driven the last nail in the agenda's coffin, and that is because Covid-19 commandeered all aspects of our lives and froze everything.
Nevertheless, it is improbable that even without Covid-19, the Big Four agenda would have made much headway given the challenges that had been strewn in its path. These included a court order that stopped the state from making mandatory deductions from workers' salaries to finance housing under the Big Four.
Manufacturing, health, housing and food security, all key components of the Big Four agenda, have suffered stunning body blows from Covid-19. Factory, business and company closures that occasioned thousands of job losses could only consign any plans for stepping up manufacturing to the back burners. The health sector has been swamped. All attention and resources have been channeled towards defeating Covid-19, which means everything else is on hold, including the attainment of the cherished Universal Health Care (UHC). The UHC will remain a mirage for now if the sleaze and poor management of Covid-19 point us to anything.
With what would have cemented Uhuru's legacy threatened, there is little else Jubilee can point at with pride. The last two years have been characterised by back-stabbing and high levels of mistrust within the party, it is surprising that it has not imploded yet. Of greater concern is the single-minded determination with which Jubilee seeks to take us back to the single political party days when a handful of individuals held sway over society. Individuals whose word carried more power than the constitution and the penal code combined.
The comportment of Jubilee's deputy chairman David Murathe and newly appointed Senate Chief Whip Irungu Kang'ata conjure up vivid images of power brokers like Ezekiel Barng'etuny, Shariff Nassir, Mark Too, Nicholas Biwott and Mbiu Koinange. Then, even a District Commissioner held the power of life and death over ordinary citizens. That changed momentarily with the adoption of the new constitution in 2010, but we are back to where we were before then.
Only recently, Kang'ata had the cheek to warn renegade Jubilee senators of dire consequences and even pegged the success of the BBI on senators passing the contentious revenue sharing formula against their good judgement.
Jubilee's top echelon brooks no challenge. It has no ear or patience for independent and divergent views among its ranks. The 'orders from above' mantra is slowly creeping back, as MPs who exercise independent thought find themselves in unfamiliar grounds after being kicked out of party positions. The purpose of any debate in Parliament is to reach a consensus or, where none is forthcoming, for the majority to have their way and minority their say.
Rancorous deliberations on the revenue sharing formula that have been postponed seven times, and threats from Jubilee against senators who refused to toe the party line, epitomise high levels of political intolerance. Nevertheless, senators who have rejected the formula that undercuts some areas chose to stand on the right side of history. They should not allow themselves to be intimidated if they truly stand for progress. It is an exercise in futility to elect leaders who cannot articulate the peoples' concerns without looking over their shoulders for approval from party honchos.
From the outset, and on several occasions, some leaders have questioned Jubilee's commitment to the success of devolution. There are those who contend that Jubilee has been sabotaging devolution, a view vindicated by the party's stand on the revenue sharing formula.
Disbursement of money from the national government to counties has always delayed. Besides, allocating counties 35 per cent of national revenue is to rob them. By now, the ratio should be 50:50. Moreover, it is preposterous, for instance, that in the years that industrial action by doctors, nurses and clinical officers has become the norm, and even now that Covid-19 is threatening lives, the national government has shown nothing but lethargy.
Not only are our hospitals poorly equipped and staffed, the poorly attuned NHIF makes a mockery of health insurance in its truest form. If Covid-19 holds us to ransom until mid next year, President Uhuru Kenyatta's legacy will be considered lost, just like our academic calendar for 2020.
Mr Chagema is a copy editor at The Standard. [email protected]