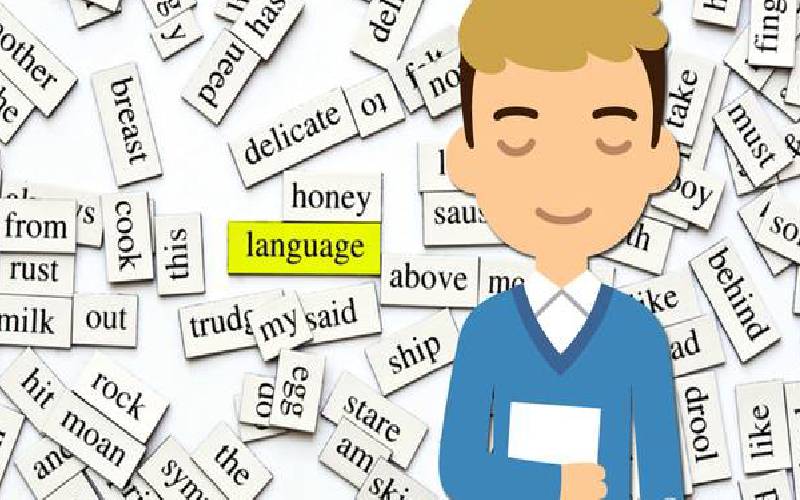 Inter alia, the Media Observer had this to say in last week's issue: "And now for the ban bin.
This week, we are proposing a ban on the word 'grilling' unless we are referring to grilled chicken. Last week, we reported that Nairobi Governor was 'grilled' from morning to evening. Well, he emerged to say he was only 'grilled' for a few hours.
"If anything, he did not look 'grilled' when he emerged, and he would definitely have been burnt to ashes if indeed he was 'grilled' from morning to evening.
This business of 'grilling' people, especially on 'ovens' of the Directorate of Criminal Investigations, parliamentary teams and the Ethics and Anti-Corruption Commission must end. Unless it is a chicken, it should be called questioning not grilling".
Such counsel should be rated clumsy, but to be fair to the writer, he or she probably just penned it for want of something to say than for having something to say.
Legitimate English language words cannot be wished away because someone employed as a language critic to critique the media has a constricted understanding of their applications, or whimsically.
Had the critic raised issues regarding the use of formal and informal languages, he or she would have had a strong case. Indeed, some of us hardly know the difference between formal and informal languages, hence discussing it here will help.
Regular readers
How do we define the word 'grill?' The dictionary lists three main definitions. First, 'a device on a cooker that radiates heat downwards for cooking food'. Second, 'a grating or screen of metal bars or wires, placed in front of something as protection or to allow ventilation or discreet observation' and third (informal), as 'subject (someone) to intense questioning or interrogation'.
The third definition is what concerns us in today's column. It makes no reference to ovens, chicken or getting burnt. It is not metaphorical either.
Regular readers of local dailies know that recently, Governor Mike Sonko was subjected to intense questioning regarding irregularities in garbage collection tenders issued by the Nairobi County Government. As governor, the buck stops at his office door.
From the outset, newspaper reportage was formal. Over time, however, the style has gradually become relaxed. With changing times and trends, newspapers cannot afford to remain pedantic without running the risk of being deemed too academic.
Formal language is applicable in writing, especially where the writer is not, say, on a first name basis with the audience. These include the delivery of lectures, written speeches in functions, writing official reports and business correspondence. Figuratively, the tone of a formal language is stiff; barely conveying emotion.
Inverted comma
Worthy of note is that formal language frowns upon the use of contractions (you've, they've, it's, didn't), colloquialism (gonna, wanna, ain't) and first person pronouns 'I', 'we' etcetera. What this means is that the writer should detach him or herself from the story by presenting it as the third person.
In the first person, it is you who is telling the story while in the second person, you are the recipient (one being told). In the third person, you are giving an impartial presentation of events as they happened. In formal language, long, even complex sentences are used.
Where abbreviations are introduced in the text so that the writer can use them subsequently, the acronym is first written in full. For example, 'Kenya Institute of Development Studies (KIDS) is now admitting students'. After this, to simply write KIDS elsewhere in the narration without repeating the full name would serve the purpose.
On the other hand, informal language is less stiff; relaxed. One would be right to refer to the relaxed tone as 'conversational'. In any case, informal language works well in oratory. Informal language is better utilised in the company of people we are familiar with; colleagues, relatives, friends etcetera.
Unlike formal language, informal uses shorter sentences and contractions are allowed. To recap, contraction is when two words are joined by a single inverted comma (quotation mark) to form one word. For example; haven't (have not) didn't (did not).
Informal language has the capacity to show emotion. For example, "Oh dear, she's such a beautiful kid!" The words 'oh dear' and the exclamation mark bring out the emotion, but if the sentence were to be written as, "She is a beautiful kid", it becomes formal and one would readily notice that there is no emotion; just a statement.
Mr Chagema is a correspondent at The Standard. [email protected]