Kenya and Tanzania agree to seal inmates exchange deal in August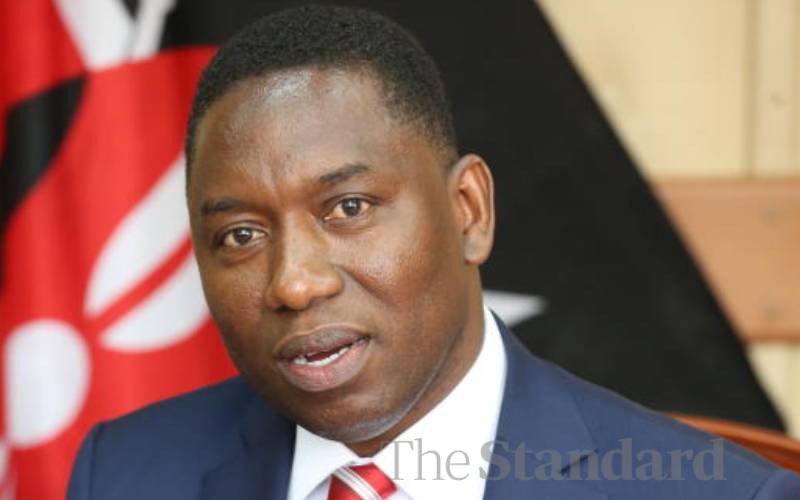 Kenya and Tanzania are working on a prisoner exchange deal, that will see their citizens transferred to jails in their home countries.
Kenya's High Commissioner to Tanzania Dan Kazungu said that talks are ongoing to see if prisoners can be released or repatriated to continue serving their terms in Kenyan jails.
In return, Kenya would release to Tanzania all Tanzanians serving jail terms in local prisons.
Speaking on KTN News' The Diplomat Show, Kazungu said talks will be finalised during the Joint Commission of Cooperation meeting in Nairobi next month.
According to World Prison data, as of September 2020, Kenya had a prison population of 42,596 of whom 0.6 per cent were foreigners compared to Tanzania which had a population of 35,803 of whom 3.7 per cent are foreigners.
"Kenya and Tanzania have enjoyed a very cordial relationship which is rooted deep in our blood. We are working to see that this plan goes through," he said.
"President Uhuru Kenyatta has committed that no Kenyan should be jailed in a foreign country, this is why we are taking advantage of the relationship we have with Tanzania to get our citizens freed. We shall be looking at the offences they committed and see what punishment suits them under our system."
In 2018, the then Defence Cabinet Secretary Monica Juma, now in Foreign Affairs, said there were 1,300 Kenyans serving jail terms in other countries and more than 2,000 foreigners in Kenyan jails.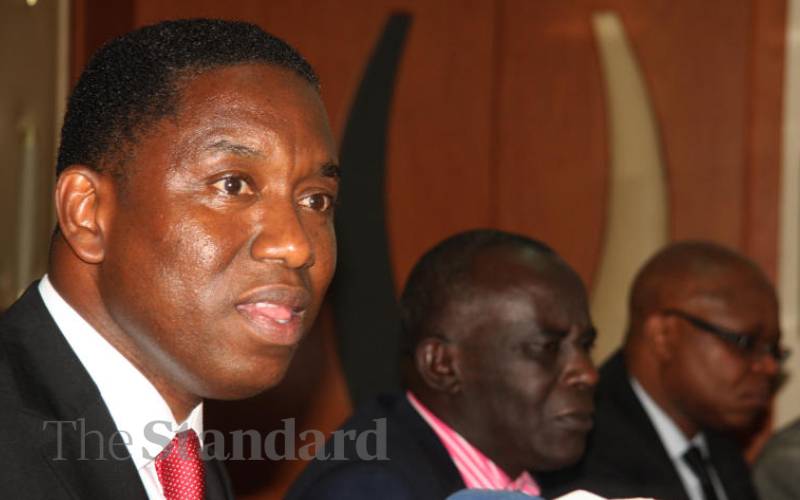 Dr Juma said 79 were in Tanzania, 47 in Uganda and 15 in Ethiopia.
"There is nothing unusual about Kenyans being in foreign jails... the government is doing all it can to bring the inmates to serve their sentences at home," she said.
The CS said Kenyan embassies were however providing consular services to all the inmates.
She urged Kenyans working abroad to adhere to the laws of individual countries, adding that Kenya was working hard to ensure that those jailed in foreign lands were treated humanely and had access to legal and consular services.
"If any Kenyan is arrested, and/or jailed before we are informed, we will and have protested because it is against international law," she said.
A senior official at the Foreign Affairs said out of Kenyans serving in foreign jails, a majority are in China, others spread in the Middle East, Malaysia, Thailand and West Africa.
Juma added that a majority of Kenyans in jail in foreign countries are serving life sentences.
"Our policy is not to interfere with the legal process of a sovereign nation but we try as much as possible to ensure that they have consular support, and retain the right to visitation," she said.
Unlawfully and forcibly
In 2016, Tanzania was put on the spot by the Arusha-based African Court on Human and Peoples' Rights for violating the rights of 10 Kenyans who were sentenced to 30 years for armed robbery.
The 10 had accused Tanzanian authorities of unlawfully and forcibly arresting them in Maputo, Mozambique.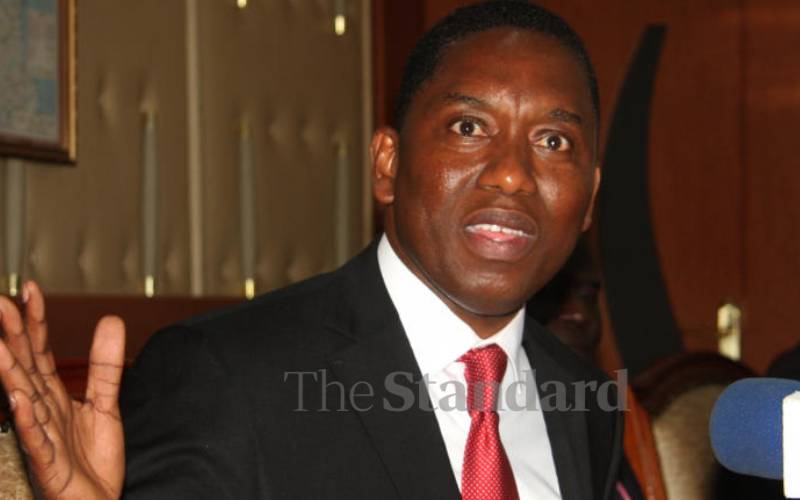 They claimed they were lawfully in Mozambique seeking business opportunities but in January 2006, they were kidnapped and airlifted to Tanzania where they were charged with murder and three counts of armed robbery.
By the time the court made the ruling, two of the suspects had died in custody with the authorities dismissing claims that they had been tortured.
Kazungu now says it is for this reason that Kenyan authorities are advocating to have its citizens jailed at home.
He said this would ensure they are given all the support through the criminal justice system.
Kazungu said with regards to challenges at the border points, the two countries are committed to ensuring all the pending issues are dealt with fast to unlock trade.
"We are not at war, what we are having at the border points is a creation of different points of view and perceptions.
"Border protocols of our countries have contributed to these challenges but we shall find a solution in the forthcoming JCC and move forward," Kazungu said.
He said Tanzania President Samia Suluhu's visit early in the year had borne fruit towards unlocking the barriers. "If we act as if we are in competition, we cannot succeed, but if we allow ourselves to have a dialogue, we can overcome all the pending barriers," Kazungu said.