TB Joshua to be buried at his synagogue, wife set to take over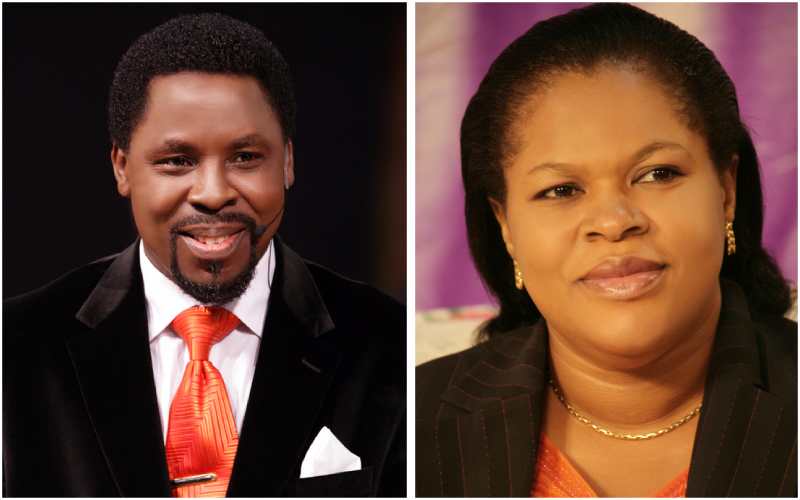 Nigerian preacher and founder of the Synagogue Church of All Nations (SCOAN), Temitope Balogun Joshua, popularly known as TB Joshua, will be buried at his Lagos-based megachurch on July 11, 2021.
TB Joshua, an influential evangelist, died from an undisclosed cause on June 5, one week before his 58th birthday, shortly after conducting a live broadcast with SCOAN partners in Ikotun-Egbe, Lagos. He was 57.
The church said in a statement Sunday that the preacher died in the service of his calling. "His last moments on earth were spent in the service of God. This is what he was born for, lived for and died for," SCOAN wrote in a Facebook post.
Announcing burial plans, SCOAN wrote on its Facebook page that a week-long service will precede the Lagos funeral. Earlier reports had indicated that TB Joshua was to be buried in his Arigidi-Akoko hometown, Ondo State, southwestern Nigeria.
"We know you are aware that our father in the Lord, Prophet TB Joshua, has been taken home to be with the Lord. We want to assure you that nothing will stop the work of God at The SCOAN from moving on. Prophet TB Joshua may be absent in the body but he is present in the spirit," read the statement in part.
Adding: "We are currently preparing for the week-long service from Monday 5th to Sunday 11th July 2021 in honour of Prophet TB Joshua's life and legacy. He will be laid to rest at The Synagogue, Church of All Nations (SCOAN) in Lagos, Nigeria."
The preacher's wife of 25 years, Evelyn Joshua, is reportedly expected to take over as SCOAN leader.
Mourning her husband, Evelyn - a senior pastor at the church - stated that she takes refuge in her faith following the father of three's death.
"Losing a loved one is never easy; whether sudden or foreseen it's always heartbreaking. Grief can wreak havoc on our overall well-being. That's why it's important to stay rooted in the Almighty. Only He can lessen our heartache and comfort us in these times. Seek refuge in Him," she tweeted.
A message mirroring that of Nigerian President Muhammadu Buhari to the family and SCOAN members, who in a statement by his aide Femi Adesina, celebrated TB Joshua for his philanthropy and enduring legacies.
"President Buhari urges Pastor Joshua's followers to take solace in the knowledge that life is not measured and defined by chronological longevity but by enduring legacies and lives touched positively. He also condoles with the government and people of Ondo State and prays that God Almighty will accept the soul of the departed pastor," commiserated Buhari, according to local media.