Tanzanian 'Bulldozer' also had a softer side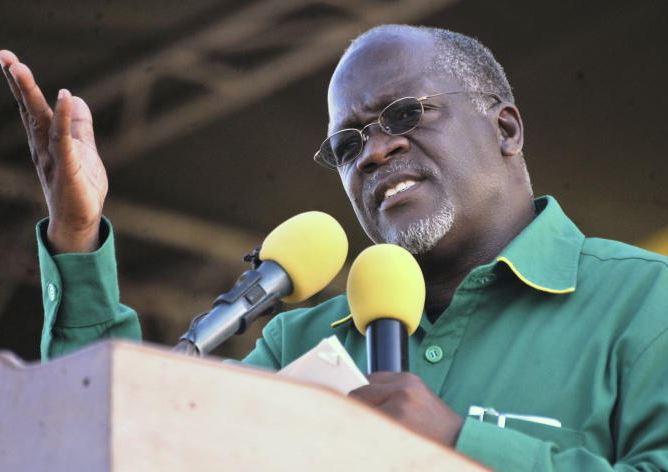 John Pombe Magufuli painted himself as the man who got things done, his way – and bulldozer became his nickname.
But there was a softer side to the 61-year-old, a side few got to see, and if they did, just for a moment.
In July 2019, Magufuli gifted President Uhuru Kenyatta peacocks. Uhuru had visited to settle a trade dispute that had been ignited by Starehe MP Charles Njagua.
In a clip widely shared on social media, Mr Njagua, alias Jaguar, talked about people from Tanzania, Uganda and China, who he accused of dominating Nairobi markets. A diplomatic row erupted and Tanzania's prime minister summoned the Kenyan High Commissioner to explain.
"As soon as he (Uhuru) got in the house, the peacocks ran towards him. He said peacocks loved him and I knew this was a way of asking me to give them to him," said Dr Magufuli.
He said he had never gifted peacocks to any other leader.
"But because of the good relationship between Kenya and Tanzania, I have given away four peacocks and I have done it from the bottom of my heart. I'm sure after a few years, they will have peahens and President Kenyatta will gift them back," he said.
It was during that occasion that Magufuli also said he would be happy if Uhuru's son married a Tanzanian. "If your son comes for a wife here, we will welcome him," he said.
Even though Mugufuli's presence terrified government officials, he had a way of finding his way into hearts of those around him, including members of the public.
He freely interacted with residents during his many tours around the country. But Magufuli also never wasted time giving a non-performing public officer a dress-down, and he did it whenever, wherever.
Magufuli danced, cracked jokes and ate with residents of areas he visited.
In August 2019, during one of his tours, he stopped to buy roasted maize from a hawker. "How much are you selling for?" he said. "TSh500 for one roasted maize?" the hawkers said. "No, that is too much. It should be TSh100 each," he said jokingly and requested for change. When the hawker was reluctant, he said his entourage should be given maize as well, and paid for using the balance.
During another public rally, Magufuli was unhappy with fury of some Tanzanians who claimed the government was not doing what they expected it to do.
"The government that I lead will not do everything for you. You elected me to tell you the truth and I will do so. You must work hard," he said.
"I have seen people who have planted onions and tomatoes, they are doing well. But in the same area, in Busega, where the tomatoes are flourishing, someone has planted maize next to the ocean, yet it is withering. They cannot water the maize and now they want the government to supply food to them. I will not."