Tanzania's Opposition leader Tundu Lissu admitted to Aga Khan University Hospital, Nairobi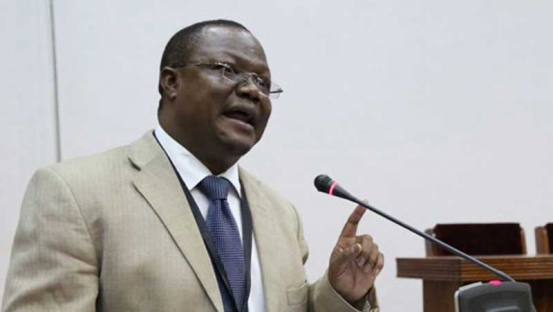 Tanzania's Opposition Member of Parliament who was Thursday shot by unknown gunmen has been admitted at the Aga Khan University Hospital in Nairobi.
Tundu Lissu, underwent emergency surgery after being shot in the abdomen and other parts of the body by unknown assailants outside his residence in Dodoma.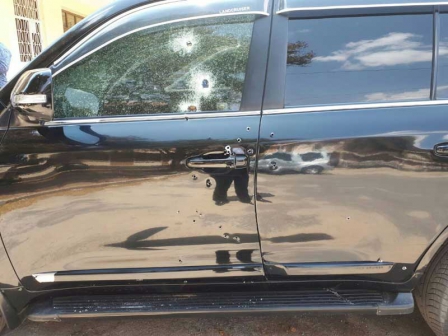 According to Tumaini Makene, spokesman for the main Opposition Chadema party, Mr Lissu had multiple wounds after the shooting and was treated in a public hospital in the capital.
"Lissu has suffered multiple gunshot wounds and is being treated at the main public hospital in Dodoma," said Makene.
"We strongly condemn this attack and are closely monitoring his condition," the party said in a separate statement.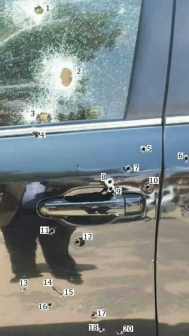 "This cowardly attack on one of Tanzania's most fearless and prominent politicians raises concerns about the safety of all dissident voices in the country, at a time when space for dissent is quickly shrinking. The authorities must take steps to reassure Tanzanians and the world that his shooting was not politically motivated," Human rights groups stated.
President John Pombe Magufuli ordered relevant authorities to find the culprits and prosecute them.
Aidha, vyombo vya dola viwasake wale wote waliohusika na tukio hili la kinyama na kuwafikisha ktk mikono ya sheria.2/2

— Dr John Magufuli (@MagufuliJP) September 7, 2017
Magufuli, condemned the attack and also wished his fierce critic a quick recovery.
Nimepokea kwa masikitiko tukio la kupigwa risasi Mh.Tundu Lissu, namuombea kwa Mwenyezi Mungu aweze kupona haraka. 1/2 — Dr John Magufuli (@MagufuliJP) September 7, 2017
Lissu has previously been arrested by police on several occasions and charged with incitement.
He was apprehended in July and later released after having called Magufuli a "dictator" over alleged attacks on the opposition and the media.