Tanzanian tour guide arrested for falsely translating tourist's comments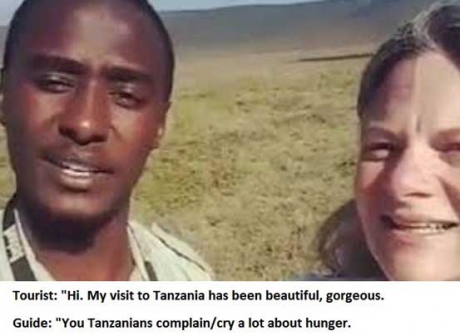 A tour guide at a Tanzanian game park whose video went viral online after falsely translating the words of a female tourist about the country and its people has been arrested.
After viewing the clip, Tourism Minister Jumanne Mshembe ordered the arrest the tour guide on unclear charges of mistranslating the words of the tourist.
The cheerful tourist complemented the country but the unnamed guide from the state-run Serengeti National Park in the north claimed the woman said Tanzanians were always complaining about hunger.
According to BBC, the tour guide may have been making fun of Tanzanian president John Magufuli, who last month called on people to stop complaining of starvation.
Below is the video showing the Tanzanian tour guide falsely translating tourist's comments: