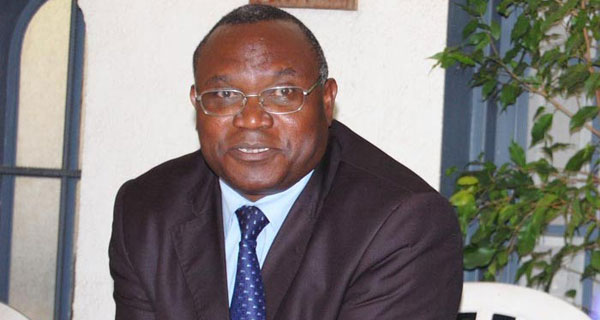 Frederic Bamvuginyumvira
A top Burundi opposition leader has been sentenced to five years in jail for bribery following a sex scandal he claims was created to block him from running for president.
Frederic Bamvuginyumvira, a former Burundi vice-president and current deputy leader of the Front for Democracy (Frodebu) party, told AFP late Thursday the sentence by the country's anti-corruption court was made to "remove me from the electoral race."
Bamvuginyumvira was arrested in December 2013 "while having sex... in a house of ill repute". He was later charged with trying to bribe a police officer after his arrest, charges he has denied.
His lawyer Fabien Segatwa said Bamvuginyumvira remained free pending an appeal, but that the sentence removed him from the "election race."
Burundi, a small nation in central Africa's Great Lakes region, emerged in 2006 from a brutal 13-year civil war and its political climate remains fractious ahead of the polls in May and June.
President Pierre Nkurunziza, in power since 2005, is expected to run for a third term in office despite opponents' claims that a new mandate would violate Burundi's constitution.
"It was expected because the regime of Pierre Nkurunziza has decided to crush the opposition ahead of the elections," Bamvuginyumvira added, who had been tipped as a candidate for the main coalition opposition Democratic Alliance for Change (ADC).
Bamvuginyumvira, a highly respected leader with a reputation for being tough on graft, was Burundi's vice president from 1998 to 2001. He had been touted as one of the most serious potential opposition presidential candidates.
Concern is growing in Burundi over the risk of violence ahead of elections, with a string of attacks including a five-day battle earlier this month between the army and rebels.
Opposition politicians and critics say the government is doing all it can to clamp down on political challengers ahead of the elections, including arrests, harassment and a clampdown on free speech.