In a special report timed to coincide with the latest installment of the KTN investigation into drug trafficking, we unveil some of the untold secrets of the so-called Armenian mercenaries
Last year, KTN's investigations team produced a daring expose of the cover-up that followed the seizure of Kenya's largest ever cocaine haul in December 2004. In a series of television features tagged 'Paruwanja la Mihadarati' (Jicho Pevu) and 'The Untouchables' (Inside Story), the teams looked at the events surrounding the discovery of tonnes of cocaine in Malindi and Nairobi.
KTN Senior Investigative Editor MOHAMMED ALI and Senior Investigative Reporter DENNIS ONSARIGO disclosed how several tonnes of the cocaine went missing, how key suspects were allowed to escape and how two State prosecutions were deliberately mishandled.
They also shone a light on the drastic lengths to which Kenya's drug barons and their friends in high places go to ensure their secrets remain protected. At least four police officers and one spy investigating or connected to drug-related cases have been killed in mysterious circumstances, the team reported.
The police dismissed this as "alarmist" or false reporting. However, they are yet to explain the five killings cited in the report adequately. Three of the killings were apparently extra-judicial murders by fellow police officers.
The February 2005 execution of General Service Unit adjutant Erastus Chemorei, for instance, has since been declared an illegal police killing by an inquest in Eldoret. Video evidence being held by the police can also prove conclusively that Administration Police officers Badi Mwajirani and Juma Mwagaatu were unlawfully killed in the manner reported by Ali and Onsarigo, vindicating KTN's bold reporting.
Now, in a special report that began airing yesterday, Ali and Onsarigo hunt down the powerful forces that orchestrated the massive cover up.
To accompany their special reports, The Standard On Saturday and The Standard On Sunday will publish several supporting features on the saga, as well as on the latest revelations.
To get a full picture of this explosive investigation, watch 'Paruwanja la Mihadarati' and 'The Untouchables' on KTN during the Kiswahili and English language news bulletins.
By STANDARD ON SATURDAY TEAM, MOHAMMED ALI and DENNIS ONSARIGO
The foreign mercenaries whose activities infuriated Kenyans in early 2006 were brought into the country by rogue Government officials in response to the dramatic seizure of 1.1 metric tonnes of cocaine 15 months earlier, it has emerged.
The men were allegedly recruited to set up and train a specialised anti-narcotics unit. Publicly purporting to be investors and privately passing as security consultants, the foreigners — known locally as the 'Artur brothers' — have since been unmasked by multiple sources as impostors.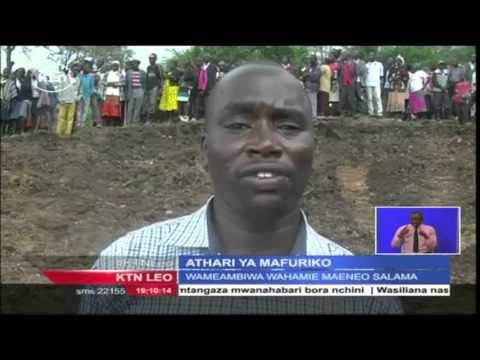 Taarifa Kamili ya KTN Leo, Mei 3, 2016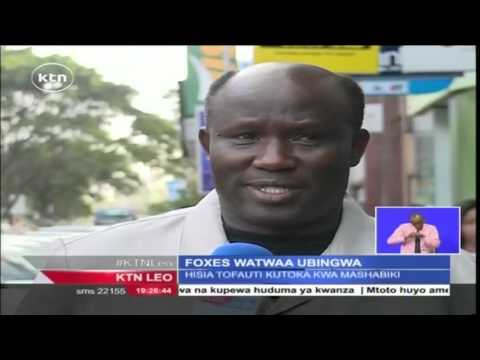 Mashabiki waipongeza timu ya Leicester City kwa kutwaa ubingwa wa ligi kuu nchini Ungereza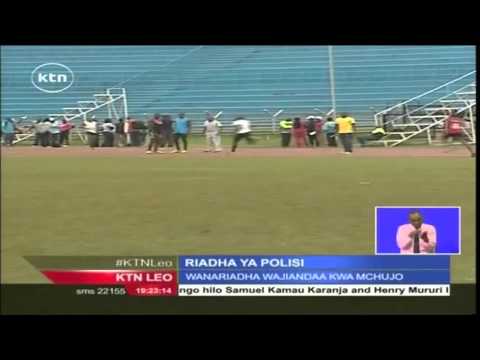 Mashindano ya riadha ya askari wa magereza kuandaliwa katika uwanja wa Nyayo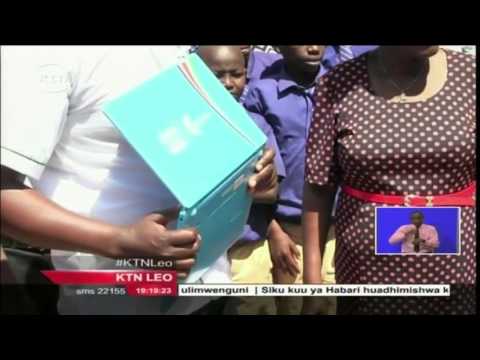 Mafunzo ya tarakilishi yaanzishwa Eldoret kufanikisha mradi wa serikali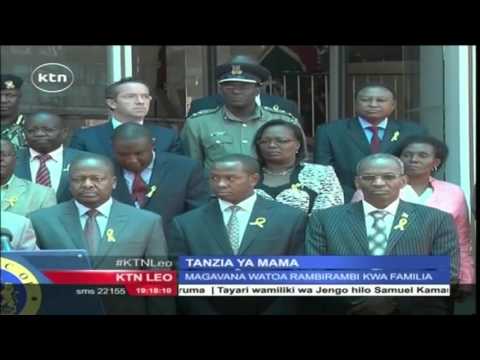 Peter Munya awaongoza magavana wenzake kumfariji rais mustaafu Mwai Kibaki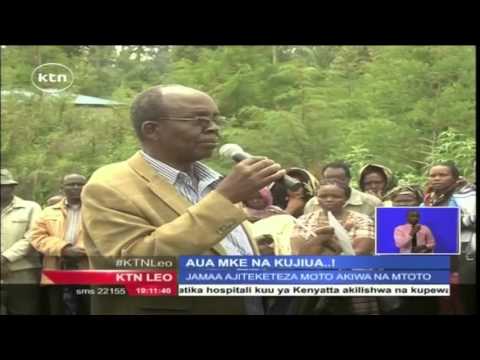 Jamaa amuua mke wake, mwanawe wa miaka 7 kisha kujiua Baringo