Sirisia MP Waluke to serve 67 years in prison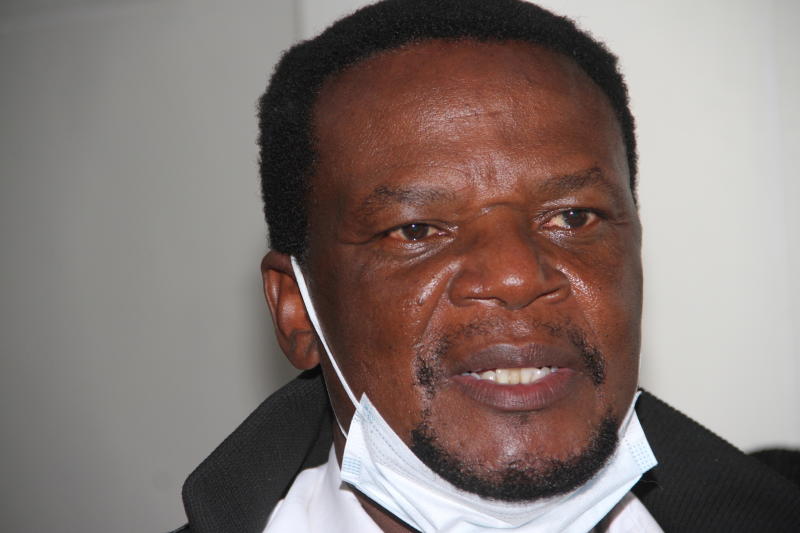 The Judiciary yesterday explained that Sirisia MP John Waluke (pictured) will serve a 67-year jail term while his co-accused Grace Wakhungu will be locked away for 69 years if they fail to pay their respective fines.
Trial Magistrate Elizabeth Juma said Waluke and Wakhungu are to serve the lengthy jail terms if they do not pay the fines amounting to over Sh2 billion.
The two are to serve the cumulative jail terms as individuals and on behalf of Erad Supplies and General Contractors as the directors.
The trial magistrate said because the company cannot be jailed as an entity, its directors will pay for the crimes committed, hence the enhanced sentences.
"The first and second accused are directors of the third accused, Erad Supplies and General Contractors. So if the fine is not paid, they will serve their own term and the sentence on behalf of the company," she said.
Wakhungu, who is now 79-years-old and her co-accused were found guilty of defrauding a State corporation and are to complete their jail terms before starting to serve that of Erad.
In the sentence delivered on Thursday, the court ordered Wakhungu to pay Sh100,000 fine or in default to serve one year in jail and another Sh100,000 or one year in jail for the offence of perjury.
On the grounds that the National Cereals and Produce Board (NCPB) lost Sh297 million in the white maize scandal, the trial magistrate directed the two convicts and the company to pay Sh594 million each, failure to which they will serve seven years in jail.
On the fraudulent acquisition of public property, the convicts along with the company that the late businessman Jacob Juma co-owned at the time of tendering for importation of 40,000 metric tonnes of maize, are to each pay Sh500,000 or serve three years in jail.
On fraudulent acquisition of public property that saw NCPB lose Sh13.3 million, they are to pay Sh26.7 million each.