115 healthcare workers sent home without pay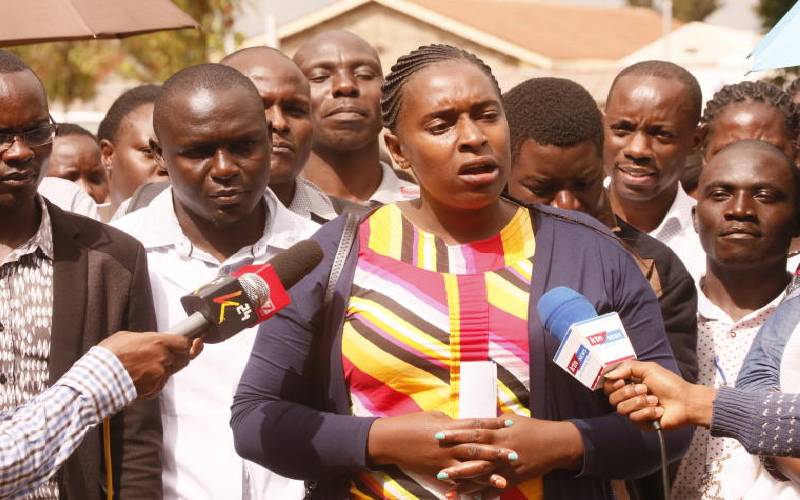 More than a hundred Healthcare workers hired by the county have been sacked after working for eight months without pay.
The 115 workers were last week ordered to vacate their workstations with immediate effect.
Dr Richard Boiyo, the Acting Chief Officer for Medical Services and Mary Anyiendah, the Public Health Acting Chief Officer said in a letter that the action was sanctioned by the county hiring authority.
The county owes the fired employees Sh49.45 million in salary arrears, according to records.
The affected employees are part of the 518 health workers who were controversially employed on permanent and pensionable terms by the previous County Public Service Board.
At least 308 of them were sacked in November last year by Governor Wilber Ottichilo after he investigated and unearthed staffing irregularities in the health department.
The Labour Relations and Employment Court sitting in Kisumu, nonetheless, reinstated them and they have been on duty since then.
Mr Caleb Maloba, the Vihiga County Secretary of the Kenya National Union of Nurses (Knun) told The Standard on the telephone that sacking the 115 healthcare workers without paying them was an illegality. He said they were preparing to move to the Labour court this week to seek redress.