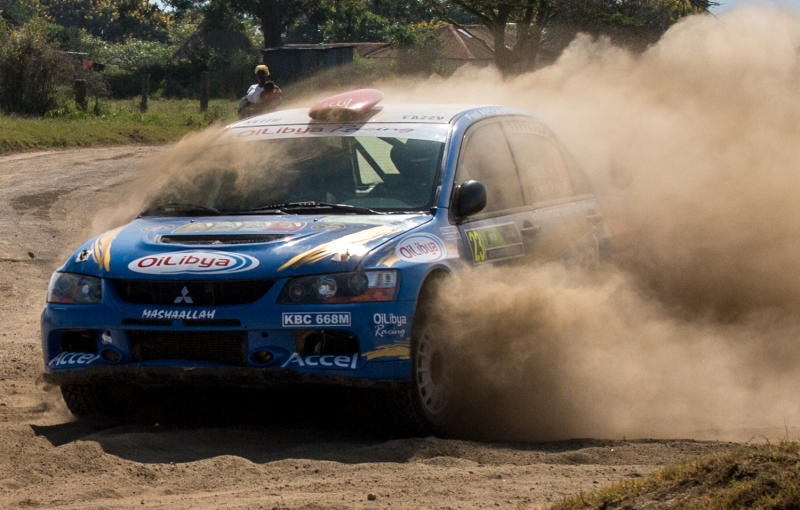 With leader Carl "Flash" Tundo enjoying top form ahead of tomorrow's KMSC rally, battle for the third position is sure to also treat spectators to some exhilarating displays of motoring artistry.
Menengai Cream-sponsored Bengi and his female navigator Tuta Mionki are third on the Kenya National Rally Championship (KNRC) log ahead of Onkar Rai of Kabras Racing and Farhaaz Khan of OiLibya Racing.
Baldev Chager is third on 73 points while Bengi has 41. Onkar has 40 points and Farhaaz 37.
Onkar won the season opening home rally in Nakuru in February with Tundo clinching back-to-back wins on Safari KNRC 2 and RSC KNRC 4 rallies.
Bengi said he is praying for consistency after overcoming some hiccups that saw him crash out of several rallies last year.
"We have been at it for about five years now and every year we have recorded some significant growth, so to speak. We started off our rallying career in the Two Wheel Drive category until we became the F2 champions!
"We then upgraded to Group N Championships but last year was a terrible season for us given that we didn't finish many events. We encountered a lot of problems with the car but I think we are better now."
"I'm actually glad about it and feel, moving forward, we will be having a very good season. We look forward to some good run in Lisa Farm this weekend after finishing 11th in opening rally in Nakuru," said Bengi.
Tundo leads the KNRC log on 78 points followed by Khan was all smiles as preparations gathered momentum.
"We are really looking forward to the KMSC rally this weekend," said Khan.