How male circumcision reduces HIV infection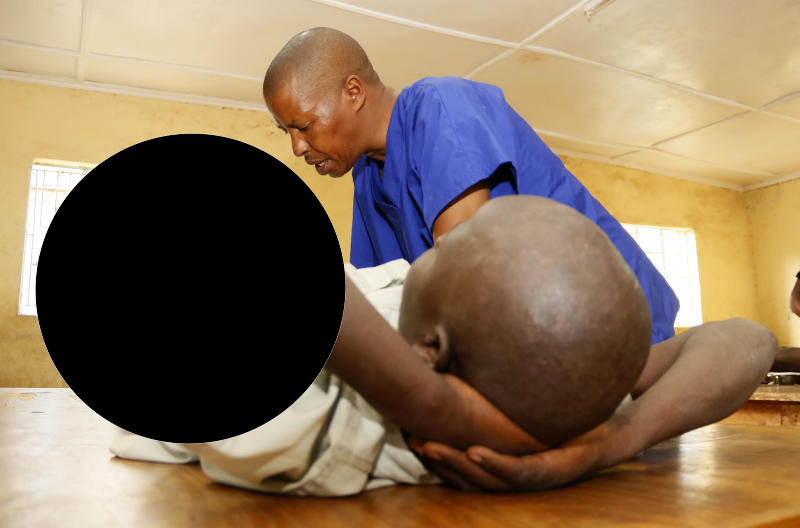 That male circumcision reduces HIV infections hit the headlines in 2007 after findings in Kisumu proved it slashed heterosexual infections by 60 per cent.
The Kenya AIDS Indicator Survey (KAIS) findings in 2007 concurred uncircumcised males had a five-time higher risk of contracting HIV compared with circumcised ones.
Shortly, Voluntary Medical Male Circumcision (VMMC) alongside Early Infant Circumcision became a normal way of life and Michael Otieno, a circumcision surgeon in Kisumu says the program has been a boost in the war against the HIV scourge.
But how does the male cut reduce HIV infections? Well, Otieno explains that the inner lining of the foreskin is less hardened and has high blood supply, therefore more prone to tearing or bleeding during sex.
"Once the inner skin is bruised and if the female partner is HIV positive, it facilitates HIV entry into the uncircumcised male thereby causing infection," explains Otieno.
Also, uncircumcised males have numerous Langerhans cells (whitish stuff) in the foreskin and other immune cell targets that are unusually susceptible to HIV infection making uncut males more defenceless, not just against HIV, but also other Sexually Transmitted Infections (STIs) like harpers and syphilis.
Otieno observes STIs are more prevalent in uncircumcised men as the inner foreskin is highly vascularised, making them more likely to get ulcerative infections.
"Lack of circumcision leads to increased risk of STIs with resultant risk to HIV," he notes, adding that circumcision hardens the healed part of the foreskin reducing bruises during sex, thus limiting points of viral entry and lowering chances of HIV infections.
But male circumcision has not been shown to reduce the risk of HIV transmission to female partners, according to the Centers for Disease Control and Prevention (CDC), but it reduces the risk of females contracting new syphilis by 59 per cent.
Arising from the findings, the VMMC program received hefty donor funding including the U.S. President's Emergency Plan for AIDS Relief (PEPFAR), which has supported it in 15 countries in Southern and Eastern Africa including Kenya, where a VMMC unit was opened at NASCOP (National Aids and STI Control Program).
To date, VMMC service has reached over 22 million adolescent boys and men in Southern and Eastern Africa, with a resultant decline in HIV prevalence over time in areas including Kenya's traditionally non-circumcising areas mainly in Western Kenya counties of Kisumu, Siaya, Homabay, Migori, Turkana and Busia.
VMMC has also been implemented in seven other culturally circumcising counties but with a significant number of immigrant non-circumcising communities in Nandi, Kericho, Nairobi, Nakuru, Mombasa, West Pokot and Marsabit.
Data from NASCOP indicates 2.3 million circumcisions have been reported by the end of 2020 in Kenya.