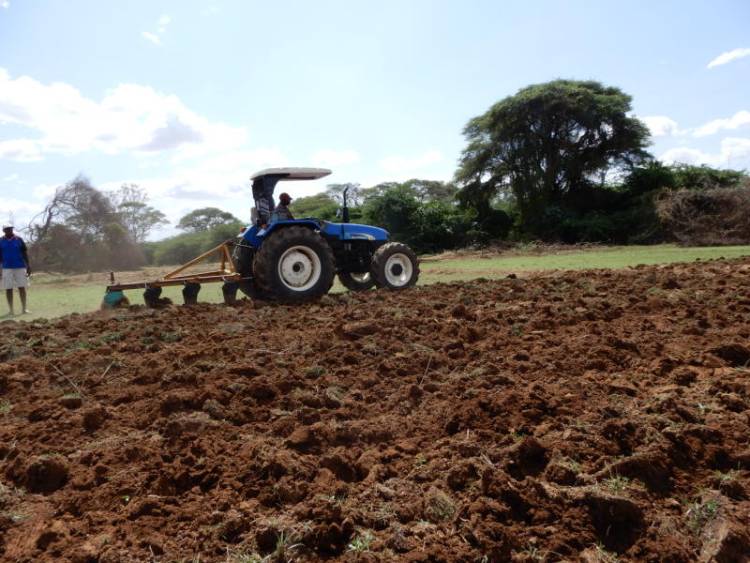 It is 9am and the heat is beginning to sear.
It is one of those difficult days on the farm, but Maximilla Akiru is determined to finish weeding her green gram crop. She urges fellow villagers also on the farm to finish the task before it gets very hot.
She is among members of Napool Irrigation Scheme in Turkana County, engaged in crop farming as opposed to pastoralism that has been a way of life in the region for centuries.
Read More
The members grow green grams, sorghum, cowpeas, maize among other crops as a source of food for their families and also income through the sale of surplus.
In the past, most of them relied on government food rations that were hard to come by, and when they did, they did not last long enough to feed hungry families. Severe droughts that have killed animals in the past also made life difficult for residents, who had no idea of how to hold a hoe or a fork.
"After being taught how to handle the tools and clearing the bushes, a tractor helped us break the hard ground. With mechanised ploughing, the soil is loosened and that makes both planting and weeding easier. The ploughing also aids in crop roots development," explained Akiru.
"Our families never lack food now and our incomes have also gotten better unlike before when we were used to moving from one place to another," she said.
She is part of Improved Approach to Community-Based Nutrition in Turkana (IMPACT), a five-year programme funded by Bayer Fund through Africare. The project aims at improving nutrition and food security in Turkwel and Katilu wards in Turkana.
The programme targets at least 8,000 people who will benefit from direct nutrition support via community health outreach. Over 15,000 children under two years have been screened and treated of various ailments under the project.
James Chegem from Nyang'aita Village, Katilu ward said they want to increase the farm to 15 acres from the current eight acres.
"We harvested green grams, cowpeas, sorghum and we expect more in the second season. We no longer rely on food rations and our farmers give us enough for our families and for sale," he noted.
Production and utilisation
Dominic Godana, the Africare IMPACT Project chief of party, said the organisation is keen on reducing malnutrition in the region. "We work with the farmers along the food value chain to enhance the production and utilisation of diversified nutritious foods. We build the capacity of frontline and community health workers in prevention, early detections, and management of malnutrition at the local level," he stated.
Through the programme, 110 Community Health Volunteers have been received training on nutrition. Catherine Louren from Achoke farm in Turkwel Ward said lack of basic farming tools has hindered farming uptake in the region.