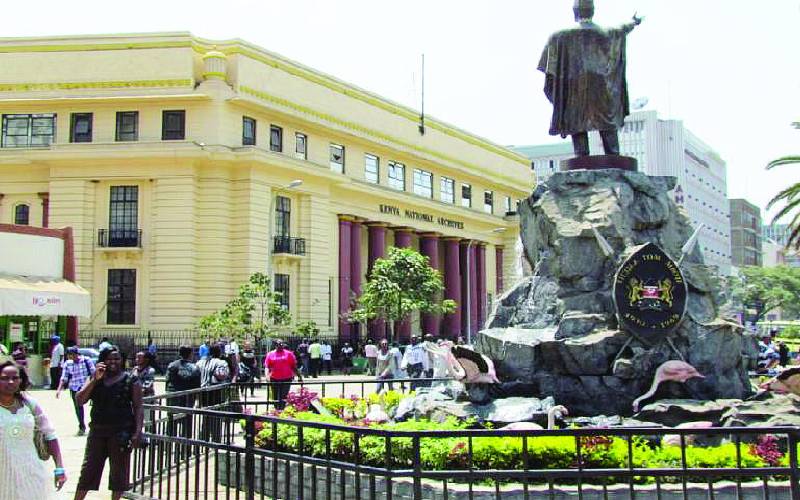 Tens of photo-men who were earning a living by snapping visitors in Nairobi around and in front of Tom Mboya statue, along the Tom Mboya street have expressed displeasure after the monument was brought down by National Museums earlier this week.
A number of photo-men who spoke to The Nairobain said the iconic spot has been their hunting ground since it was erected in 2011. They mostly snap admirers of the former trade unionist and one of the founders of Gor Mahia club.
"I have been working here since 2015, taking photos of those who knew Tom Mboya and others visiting the city for the first time. It has been a good journey since I used to feed my family from this job," said James Mwaura.
"During weekends, it was good for me as most of the families were visiting to take professional photos. Also during the Mashemeji derby whenever Gor Mahia and AFC Leopards played in the Kenyan Premier League," he said.
Read More
The statue had been vandalised leaving it with missing arms and the area turned into garbage collection point by street families. However, it will now undergo a facelift at a cost of Sh4 million, courtesy of the Kenya Sports fund.
"It is a good move even though it was brought down during a dry season to us that has lasted for four months. We hope they will fence it completely because some goons had turned the area into hiding place after snatching from members of the public," said another photographer.
National Museums Director General Mzalendo Kibunjia stated that once its renovations are complete, security will be enhanced around the area so that it cannot be vandalised again.
The statue was erected in 2011 by the Government just metres away at the spot where the Trade Unionist Tom Mboya was assassinated.