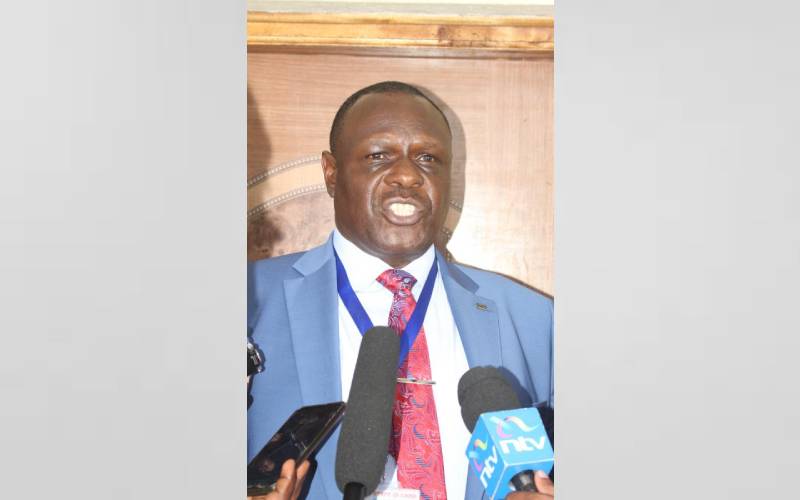 Quality queries for the Sh1.9 billion primary and secondary school lockers and desks have emerged as sourcing for carpenters and identification of schools start in earnest.
School heads who spoke to The Standard yesterday said the decision to use block wood instead of solid wood is likely to affect the shelf life of the desks and lockers to be delivered in schools by October 19.
The heads said desks and lockers made of block wood are cheaper, but they require proper care as they are prone to destruction by harsh weather conditions.
Kenya Secondary School Heads Association (Kessha) national Chairman Kahi Indimuli said solid wood has a longer shelf life and fit well with circumstances in schools.
Read More
"Sometimes these students leave desks in the sun. Sometimes they are rained on and block wood may not withstand these adverse weather conditions," said Indimuli.
A high school teacher in Kakamega County said in most schools, the management of desks and lockers is a serious challenge as most of the time they are left out in the sun and are rained on.
"Block wood cannot withstand this harsh weather for long," said the principal.
The principal said lockers made of solid wood, which is the best quality in the market, cost about Sh5,000.
"The ones recommended by the ministry are cheaper but they may not last because of the materials used," he said.
Education Cabinet Secretary George Magoha said each of the primary school desks will cost Sh2,500 as secondary lockers and chairs will go for Sh3,800.
Some 622,000 desks, lockers, and chairs will be manufactured and delivered to 30 schools per sub-county.
Each of the selected primary schools will receive 70 desks as secondary schools get 50.
Selection of schools to benefit is already underway. Schools with higher student populations will get first priority. Non-registered schools and institutions already benefiting from other donor support, well wishers or funders such as CDFs will not be considered.
Deputy County Commissioners will lead their teams in confirming quality of the furniture and compliance with the specifications with the prototypes.
Prof Magoha said the government has instituted various risk mitigation strategies to prevent corruption in the project. He said the desks will be made locally in juakali workshops by local artisans or small and medium-sized enterprises (SMEs)