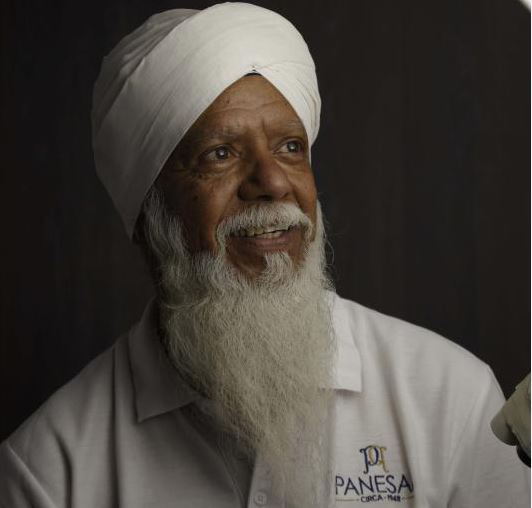 Mohan Singh Panesar (pictured), 69, was born and raised in Nairobi's Eastleigh estate. After finishing high school in 1968, he went to the United States, where he studied aeronautical engineering with the hope of working in the local aviation industry.
Upon returning, however, he faced the harsh reality that there were no career prospects in the local aviation industry then.
His father urged him to join the family's small furniture business that he had started in their home in 1948.
The novice would run the craft and steer the small family business into a regional furniture brand. Mohan has put in 40 years today into building Panesar Furniture.
Read More
He shares the lessons learnt in the journey.
How was the transition from being an aeronautical engineer to a carpenter?
When I returned from the United States, the then East African Airways was on the verge of collapse. My father then convinced me to join him in his carpentry workshop. That was in 1972. But he did something interesting. He gave me a key to collect a new car at DT Dobie.
"But this key does not come alone," he told me. He put his hand in the other pocket and handed out the workshop keys.
As a young man, thrilled with the prospects of driving a new car, I had no option but to take both. Lesson? Freedom comes with responsibility.
What is the secret of business longevity?
My father used to say that a business is like a son who will always feed you later on in life. Take care of the son now and never take away from him so he can keep feeding you. That means delivering what you promised a customer.
Never take advantage of other people. Our clients are our best marketers. When you produce something good for a client and you see the look on their face, that keeps us going.
Second, the motivation to continue comes from knowing that we are feeding over 500 people by employing over 100 people, some who have been with us for 40 years.
The business almost collapsed soon after you joined. What happened?
In 1974, the business almost declared bankruptcy due to wrong investment decisions. But we overcame the hurdle.
The real test came in June 1982 when the workshop in Bamburi Road, Industrial Area, caught fire, destroying all we had painfully built. My father told us to decide if we wanted the business model to continue.
"Woodwork needs commitment," he told us. In the midst of the 1982 attempted coup, we started all over again. We had nothing, not even a needle. People were quite good and gave us some materials to start all over again.
We had to sell all personal cars within the family and use a small Datsun 1200 pickup. I inherited nothing, only what I built for myself.
Restarting the business all over again after the fire was the hardest decision I had to make. It was a leap of faith.
Why do Asian owned family businesses thrive for generations?
We get our generations involved in business at a very tender age and make the transition easier when they get older.
Take my own case for example. I started going to my father's workshop at the age of six. I remember one day my mother giving me a lunchbox and 50 cents for bus fare with instructions to take Bus No.7 to the workshop.
I would be there the whole weekend. This was no child labour. I was learning. I worked with hot glue, firing the oven with sawdust to make sure the fire burnt all the time, I swept the workshop.
Your father mentored you for the business. Are you mentoring others?
Yes. My son is with me in the business together with an educated team to take the business to the next level. When am looking for a mentee, I look for someone like me, someone who knows all sectors of the business.
In addition, Panesar Training Institute was started to train for skills transfer. Our workforce is highly skilled but aging and we couldn't get any good carpenters in the market. So we decided to change our approach by training students who then become our apprentices.
If they make good progress by graduation time, we employ them. There are people with passion for woodwork but ended up in different careers.
How different is it running the business now than it was 40 years ago?
Back then, it was difficult to import and people had to get furniture locally. In addition, timber was of good quality, unlike current timber that bends and warps more.
Companies that pre-seasoned timber before use closed down. Now we get timber from Congo, some from trees that are quite young.
Today you can import furniture from all over the world. Back then, my father taught his team manually. Now we have new power tools that we did not have back then. Things have definitely changed.
How can one create a business that outlives the founder?
Just go back and see the struggles the founders had when they started the business. My father started the business in our home in 1948.
The business went through challenges as mentioned earlier. We then created a resilient business. Appreciate what was done before you.
How should you pay yourself in a business?
Start by taking little for survival. As my father told me, his key responsibilities were to feed, educate and house the family. Nothing extra. Once my school shoes were stolen and my mother said we could not take money out of the business for new shoes but repair the old pair.
We did just that. In business, you need to put more rather than siphon what is there. You must feed the business for it to grow, not the other way round.
You have not expanded the business, diversified or embraced new business models. Why?
Expanding means you want more money, and that brings more problems on your shoulders. The current amount of work satisfies me. I just know carpentry. You cannot enjoy something you have no heart for?
There was a time cars meant a lot to me and some of my friends wanted me to have a garage. But that was not my life. I am a carpenter and will remain a carpenter. I enjoy life here, spending time in the workshop giving wood a new dimension, just like shaping a stone into a beautiful diamond.
I tell people I'm always on a high. I spent 25 years in a spray booth, and that keeps you high (pun intended), on form and happy.
How do you manage cash flow?
First, don't hemorrhage cash out of the business. Unfortunately, youngsters want to become rich instantly.
They hope to start a business and become rich overnight. I am still driving a 14-year-old car and I'm not about to change it any time soon.
Does current technology frighten you?
Initially yes. I had told myself I would never use the mobile phone. But things changed. I now use the mobile phone. Then I used to say I would not need any computer, but we need it for business now. We can access knowledge from technicians all over the world from the internet. Marketing, too, needs the internet.
How do you deal with competition and cheap imports?
If you are doing your best, you are not competing with anybody else.
What has been one of the biggest business lessons for you?
I learnt the need for strict time keeping the hard way from a tender appointment at Kemri in Nairobi.
The institution was built by the Japanese, some of the most punctual people on earth. My appointment was slated for 8am. I was there at 8:05am.
"Sorry, you should have been here at 8:00am," I was told. I fell back on the 'I was late in traffic' excuse perfected by Kenyans. That did not hack it and I was told to come back the following day.
I was there way before 8.00am and sealed the deal.
What would you do differently now if you were to start Panesar all over again?
I would master a few designs for mass production. I would invest in machinery and a few people who know what to do.