Fear has engulfed Nyalenda estate over a possible syndicate dealing in body parts after a third person was found dead in a span of six months with some body parts missing.
A jailbird with a criminal record within the estate is believed to be behind the business, which is targeting youths.
According to the residents, the business could be due to alleged demand for human body parts by witchdoctors.
The first incident, which occurred over five months ago, involved a man whose body was found near Kassagam with missing private parts. The residents, however, took the matter lightly, believing that it was a normal crime.
Two months later, the body of a woman was found near Dago with her breasts, throat and lungs chopped off. Parts of flesh around her hips were also missing.
Read More
However, the Monday night incident, where the body of 29-year-old Calvins Otieno was found with some missing body parts has sparked anger and fear among the residents.
The body of Mr Otieno, commonly known as Carlos, was found lying less than 300 metres from his home with eyes, lips, tongue, ears, liver and private parts missing.
His kin could not easily identify him due to his mutilated body, forcing the police to take the body to Jaramogi Oginga Odinga Teaching and Referral mortuary as an unknown body.
According to his mother, Mary Anyona, Carlos, who works as a cohort in the ongoing National Youth Service (NYS) programme was last seen with the suspect on Monday night.
According to his friend, Carlos was last spotted at a nearby food kiosk where he was eating supper in the accompany of the suspect.
Carlos was said to have never been a close friend of the suspect, and their late-night supper is believed to have been a bait.
Criminal act
"I cannot imagine this is a normal crime. Anybody with a criminal mind would have killed and dumped him anywhere, but from what we saw, the killers were interested in specific body parts and they systematically harvested the parts before dumping the body," said Ms Anyona.
She added; "And in case the person he was last seen with was a genuine friend, he would have come here to console with us and even share with us what transpired when they were together."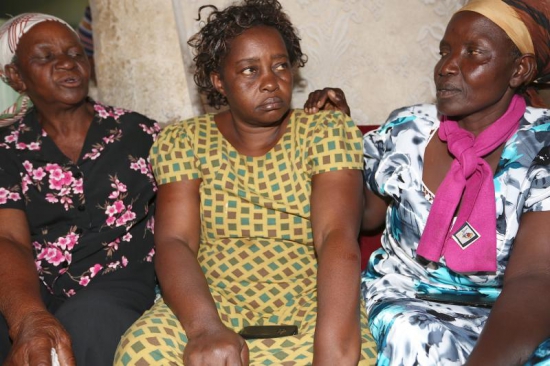 Omondi Ojwang', a resident of Dago said the area has become a hotspot for dumping bodies. "We believe the bodies are dumped here after being killed and slaughtered somewhere else."
Dago Ward Representative Jacktone Onunga called on the police to investigate the incident and identify those behind it.
Mr Onunga said he had received several reports on people being targeted for the queer business in his area.
"I believe the residents are hesitant to give out information for fear of their lives, but it is time we come out bravely and point out the culprits before the crime gets out of hand," he said.