Hosts Betty Kyallo and Eric Omondi don't owe winners money, Big Quiz Show boss says
STANDARD ENTERTAINMENT
By Jael Mboga | May 30th 2021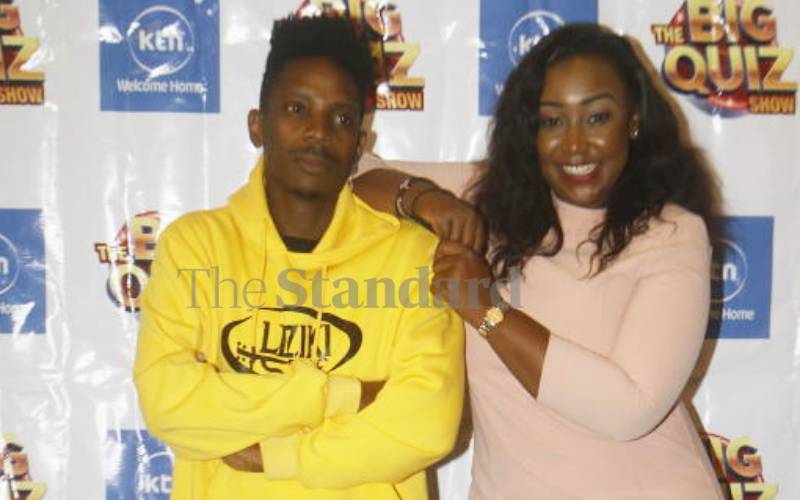 The Big Quiz Show hosts Betty Kyallo and Eric Omondi bear no responsibility whatsoever to any dues owed to any winner or any other contractor, says the show's Executive Director Patrick Ojil.
Ojil added that The Big Quiz Show Limited bears full responsibility for settlement of all the winners' dues and is committed to ensuring that all the winners have been paid "as per the Betting Control and Licensing Board requirement".
In a press statement issued on Sunday, Ojil said all winners of various cash prizes who are yet to receive their awards should get in touch with the customer service team on +254115474140 or +254114742120.
"The management of The Big Quiz Show limited would like to inform the public that due to unforeseen circumstances, we have had to discontinue the show after a six-week run," Ojil said.
The Big Quiz Show Limited conceptualised the Big Quiz Show, an interactive live TV gaming show.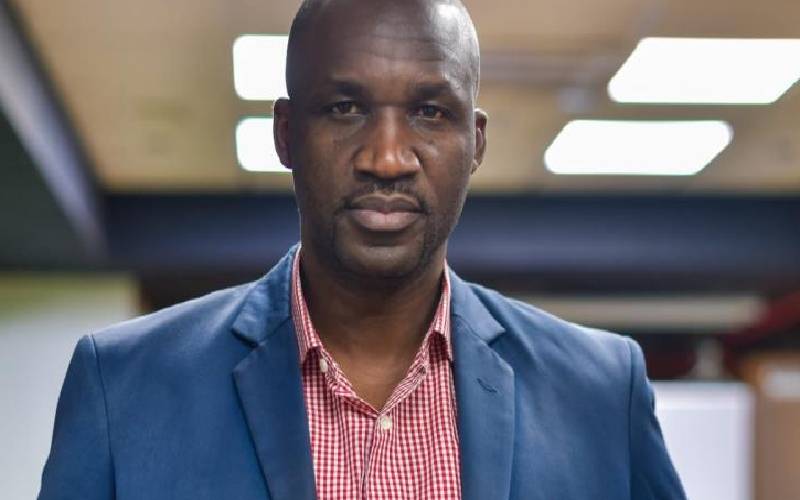 It contracted The Standard Group to be the broadcast partner, paving way for the premiere of the show on KTN Home in March.
The Big Quiz Show Limited also contracted other service partners, as well as hosts Betty Kyallo and Eric Omondi.
"Further, we wish to confirm that all partners, including the broadcast partner, who were contracted by The Big Quiz Show Limited carried out their obligation as per the terms of the agreement."
Hundreds of players registered for The Big Quiz Show using their mobile phones, with which they also paid a weekly fee and answered trivia questions from the comfort of their homes.
To win, players were ranked based on the accuracy and speed with which they sent in their answers.
100 winners won various amounts of money weekly with the top prize capped at Sh1 million and the 100th winning player walked away with Sh1,000.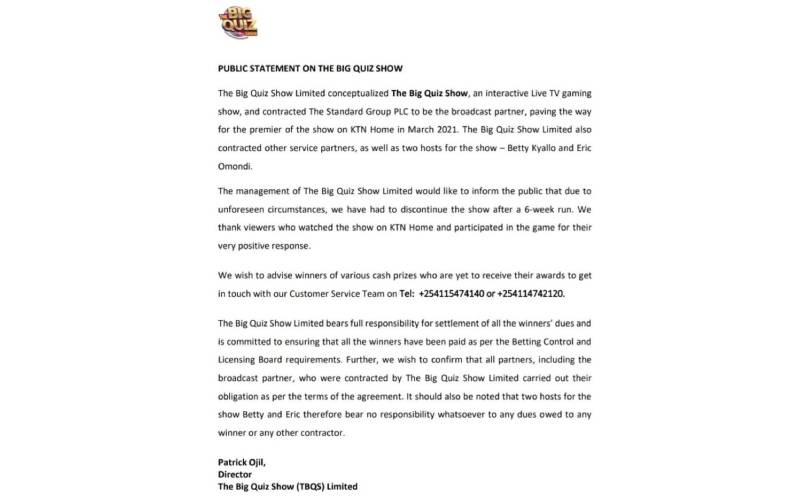 During the launch at the Standard Group headquarters in Nairobi in March, Ojil said the show would be a game-changer because it would be interactive and allow anyone to participate.
Participants only needed to register via text (SMS JOIN to 23774) and answer simple multiple-choice questions that would be beamed live on TV.
The registration fee cost Sh150.