Years on, Boomba train star still the model Kenyan sound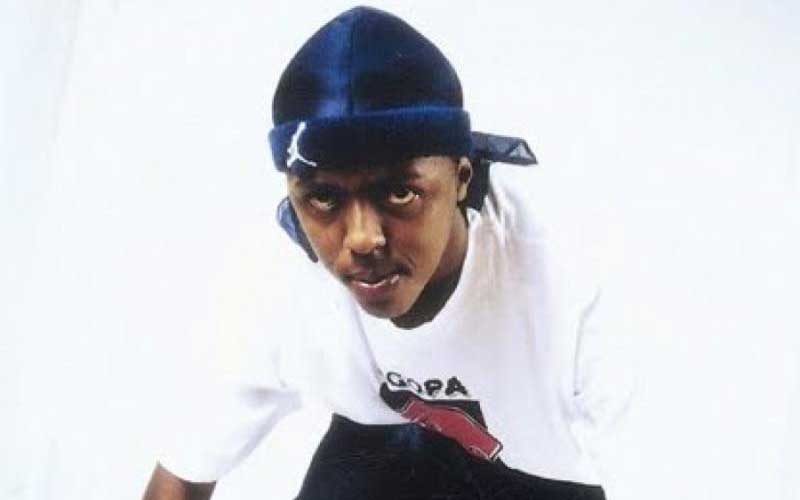 'Ogopa Police Station presents/Inspector E-Sir and Mr Lenny/Tumekuja kuwa-SHIKA!' -Kamata by E-Sir.
There was a magic moment there – from the December of 2002 to mid-March of 2003 – when a young man called Issa Mmari Wangui seemed to have it all.
His debut album, with the pioneering record label Ogopa Deejays, had a set of songs that seemed to be ubiquitous – you rode in a matatu, E-Sir's Boomba Train was booming from the surround system.
Big debate
You got home in the evening and switched on the TV, and there was his youthful face, like a naughty cherubim, beaming at you in electro-magnetic waves.
You went clubbing on a Saturday night, and it was E-Sir's album that the DJ was spinning at Carnivore or Choices – and getting DJ Ben or Jack to 'chuck' that CD would be as hard as trying to remove the hard yolk from a boiled egg, without splitting the albumen.
What is Kenyan music?
That was the big debate in the fortnight leading to the Dusit2 attacks.
Once the dust settled on the Al Shaabab offensive, that musical discussion went mute, buried beneath the rubble of our collective national memory – until it shall return in the cyclical manner of our national discussions.
Kanda King, a judge in KTN's new 'Dance' show believes Kenyan music should be anthems that get every Kenyan to their feet, in the way that Emmy Kosgey's Taunet Nelel did, or Esther Wahome's Kuna Dawa.
KTN fun anchor Cheroo thinks the lyrics are king in any 'Kenyan' song.
"If everyone can sing along, then it is a popular 'anthem'."
If one uses these two parameters as a guide, then one will have to agree that E-Sir's album, the only one he ever made, was the first and last album that truly captured the imagination of the nation of youth that came to age at the turn of the millennium.
The generation that is just ahead of the millennials (1991–2009).
Back then, the airwaves were few and BIG – the mainstream TV stations, FM radio, elite DJs.
So if one blanketed the national airwaves with their music, as E-Sir did for a short but intense period, then they were truly the rooster of the radio waves (and TV too), and for the youth then, E-Sir was way ahead of his contemporaries; with Nameless as first runners-up by a mile.
It is now 16 years since E-Sir passed away in that road accident on the road to Elementaita, after a night show in Nakuru that had been a blazing success for him, Nameless and for the Ogopa Deejays record label as a whole.
There is a solitary video that exists of that show, not HD, which makes E Sir's talent and charisma seem even more enormous with the passage of time, especially when he is performing the titular Moss Moss song to a youthful audience, which seems to lap the lyrics off his lips and microphone.
Fast forward from mid-March 2003 to mid-March 2019, and the era of the 'big show' Kenyan artiste is over, unless it is guys like Khalligraph Jones or good groups like The Kansoul wrapped up in another (mostly foreign) collective package of entertainment.
Sauti Sol may be the solitary exception – but even they seldom do solo shows in the country (as even now their calendar is more likely to show they are in the US, Germany, or even neighbouring Burundi, where the president seems to like them a lot).
Skiza Tunes and other apps, uploads and high-tech gizmos are the way the youth are consuming their music today – on smart-phones and iPhones – not to mention views on YouTube.
Economic war
Even the economic war in the world of music has moved to who collects the royalties, now worth hundreds of millions annually, on behalf of the artistes – pitting organisations in pitiless battles that have seen CMOs (Collective Management Organisations) form and dissolve faster than a Congolese band.
But if Kaka is a 'king' now for many youth interested in music, then the E in 'E-sir' stood for 'Emperor.'
One whose blazing light was extinguished too soon, on that dark night on the road to Elementaita.