Special report: Are big-budget international sports events blessings or curses?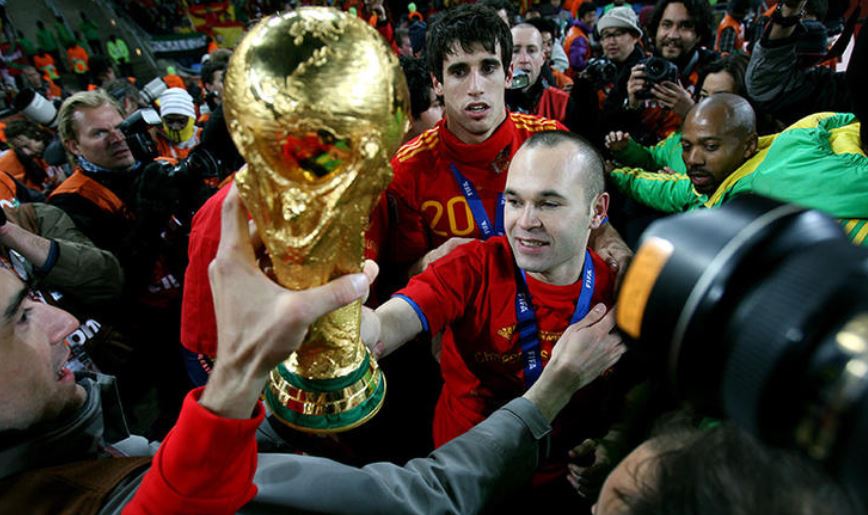 The novel coronavirus (Covid-19) pandemic has led to the cancellation or indefinite postponement of big-buck sporting events globally with not so soothing financial implications.
The 2020 Olympic Games in Japan have been hit hard and hard questions have been asked who will foot the bill for postponing the Summer Games to 2021.
Tokyo 2020 Olympics organising committee president Yoshiro Mori admitted that deciding who will pay the cost is a "major challenge".
Japan invested $12 billion (Sh1.3 trillion) in the run-up to the Games and the International Olympic Committee (IOC) President Thomas Bach had issued a stern warning that the price tag would rise further. Sh 1.3 trillion is nearly half of Kenya's 2018/19 annual budget.
President Mori said in a letter addressed to the 33 international federations of sports that a make up for the Tokyo Games programme indicating extra costs would be inevitable.
"The extra cost that will arise from this postponement is inevitable.
Get the latest sports news updates. Subscribe to our SMS sports service by texting 'SPORTS' to 22840.
"Deciding who will bear these costs and how it will be done will be a major challenge," Mori said.
This is the first such postponement in the modern Games' 124-year history.
When Tokyo was granted the rights to host the event in 2013, Associated Press reported the total projected overall cost to be 829 billion Yen ($7.3 billion).
As of December 2018, Tokyo 2020 Olympics organisers set an operating budget of $5.6 billion, with the extra $1.7 billion or so to be accounted for by the Japanese government.
"With less than 600 days to go until the games, we are finally entering a fully-fledged implementation phase. As many aspects of the games have become more detailed, Tokyo 2020 has seen increases in some new areas but has successfully reduced expenditures in other areas, resulting in the updated budget remaining the same as the previous version," organising committee CEO Toshiro Muto said.
Now with the games pushed to next year, and with no clear time-frame given on when health experts will find a solution to the coronavirus, Japanese financial newspaper Nikkei reports the added costs could go as high as $2.7 billion (Sh285 billion).
Olympics organisers will have to bear the brunt of paying for maintenance at arenas, renegotiating new contracts on locations as well as choosing other venues to play.
They may also have to release staff due to cost-cutting. The committee will also have to give local sponsors and brands a clear outline of what they will get for their money.
"The general target is summer of next year. We have to go through scheduling, international events. Many things will have to be adjusted before we come up with a certain time frame," president of the organising committee Yoshiro Mori admitted, according to Reuters.
According to Statista Research Department, even though there is always confusion about 'Olympic costs', Japanese government bodies and local organisers approximated 1.35 trillion Japanese Yen (12.6 billion dollars) to be the expected amount to be spent preparing for the Olympics.
This was according to the budget's fourth version announced last year by the Tokyo Organising Committee of the Olympic and Paralympic Games (TOCOG). 603 billion Yen (5.4 billion dollars) was to be paid by the committee.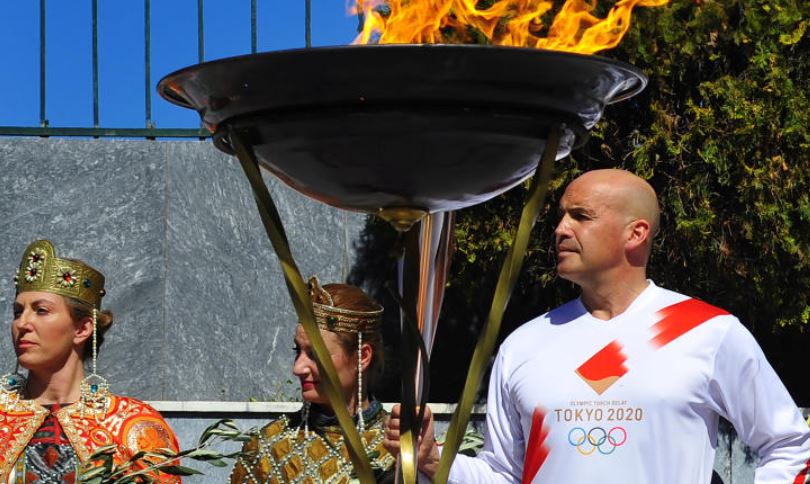 Japan's National Audit Board, in a report (177 pages) prepared for the Legislature last year said the Olympics would cost much more than organisers had approximated.
The audit, according to (Associated Press) AP listed an added 1.06 trillion yen (9.7 billion dollars), which is referred to as 'Olympic-related, claiming then costs were never included.
It noted the city of Tokyo said it would spend 810 trillion yen (7.4 billion dollars) on Olympic-related projects.
Organisers argued several of these costs were not tied directly to the Olympics, but the audit cited building barrier-free facilities for Paralympians, advertising, tourism plans as well as training programs for volunteers as costs not highlighted.
Overall spending was projected at around 3 trillion yen (28 billion dollars) following calculations by financial newspapers.
"To disclose information to the public and gain their understanding about operations that the government should shoulder, the government Olympic and Paralympic office should disclose more by grasping the overall picture of the operations and costs," the audit read.
The new national stadium is Tokyo's most expensive facility yet, having taken up 1.43 billion dollars of the $7 billion (Sh740 billion) already spent on temporary and permanent venues.
The city was planning to use 42 venues for all 33 sports including the five new ones, an extra venue put up for the Paralympics.
Now with the games postponed, Muto disclosed it was not clear how many venues would be available next summer.
The five new sports included Baseball/Softball, Karate, Sport Climbing, Surfing and Skateboarding.
"Some venues we might have to keep renting until next year. Because at some venues it takes about a year to get them ready. We can't take them down and then set them up again for the Olympics. That also means added costs," he said.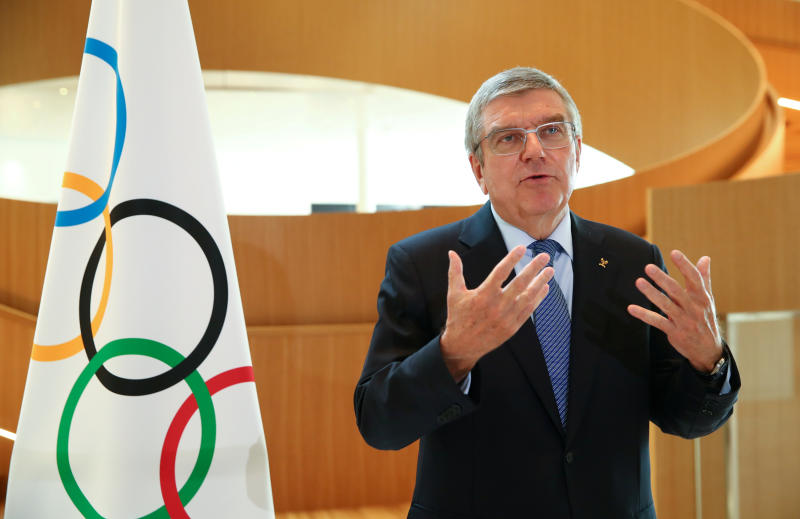 Athletes' village headache
With over 11,000 athletes and staff expected, the Athletes Village located at Tokyo Bay was meant to house Olympians and staff during the games – then sold after.
One-quarter of the complex, which in total has 5,632 apartments, has been sold. However, following the Covid-19 outbreak, sales at the site have now been suspended, according to developers, reports Times USA.
Volunteers
Another challenge Japan could face next year is finding 80,000 volunteers to help with the daily operations like assisting non-Japanese speakers to find train lines and street addresses.
Tickets
With only 7.8 million tickets available and close to 5 million having already been sold within Japan, the demand has exceeded expectations.
"We don't have a conclusion about what our policy will be. As much as possible, we want to make sure that people who have already bought tickets will get special consideration," organising committee CEO Toshiro Muto reported said.
According to the Statista Research Department, as of March 2020, approximately 640 billion Japanese yen ($5.7 billion or Sh601 billion) would go down the drain from the one-year postponement of the Tokyo 2020 Summer Olympics.
Around 390 billion Yen ($3.5 billion or Sh369 billion) of this loss would be the preparation costs.
"Over 218 billion yen ($1.9 billion) would be the loss of the originally expected long-term economic impact of the 2020 Olympics, such as the post-use of new permanent facilities and Olympic village, the expansion of tourism industry, or the urban development of Tokyo Prefecture," Statista Research Department said.
An article on Asian Nikkei Review on Tuesday, March 24 said Japan was facing the possibility of close to $6.4 billion in economic losses should the games be postponed.
Private economists have estimated the overall domestic financial loss to reach 600 billion yen to 700 billion Yen, reports Asian Nikkei review.
Have you ever asked yourself apart from unfortunate happenings such wars, disease outbreaks and other issues; how major sports events hurt economies?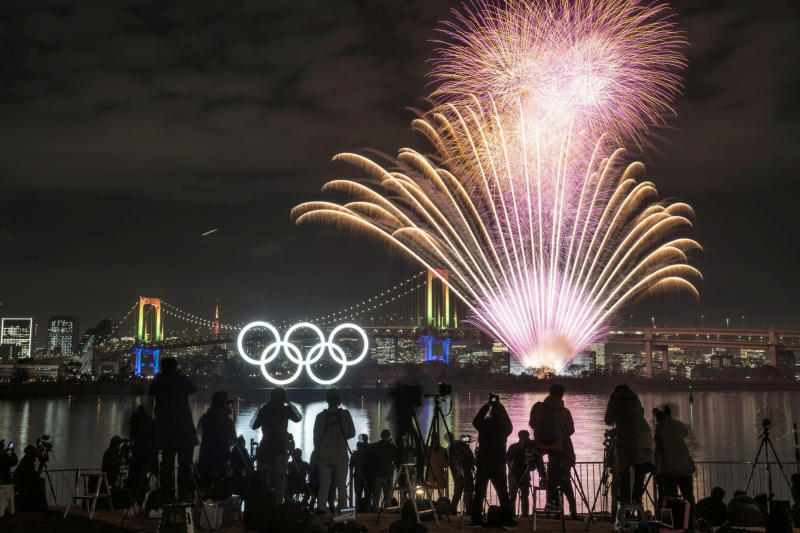 The economic impact is one of the most used arguments to host major sporting events in the world.
However, it has been proven that in most cases, the "economic impact language" is usually of public relations, attempting to convince the media and relevant stakeholders that the (planned) major event is beneficial for the local, regional or national economy and may, at least to a considerable degree, finance itself by the induced tax increases, says ResearchGate.
Below, some shocking examples.
All-Africa Games? in 1987
The 4th All-Africa Games were held from August 1, 1987, to August 12, 1987, in Nairobi, Kenya. Forty-two countries participated in fourteen sports.
Kenya has had conmen but an American named Dick Berg will forever remain one of Kenya's darkest memories after he duped the Kenyan Government that he would market 1987 All Africa Games in Nairobi.
Berg "convinced" the sports ministry that his firm, Berg and Associates, would help collect over Sh224 million to market the Games.
He convinced the Sports Ministry led by the then Minister of Sports and Culture Henry Kosgey that he had achieved a similar feat at the Los Angeles Olympics in 1984.
Nobody bothered to check those facts. His word was binding. The smooth operator was granted exclusive business rights to market the games and brought on board Coca-Cola and House of Manji among other companies.
Reports indicated Berg rented an entire floor at one of the five-star hotels in the city with taxpayers footing the bill.
His con game went unnoticed as he promised to fly in one of the Jackson 5 brothers to perform at the games.
The Government paid him Sh22 million as a commitment fee and expected him to market the games internationally.
However, Berg gave the ministry only Sh5 million before he took off without submitting the final accounts which he had promised to be Sh224 million.
Later on, he claimed that his life was in danger but he never came back to explain what happened to the money and that was the last time Kenyans heard from him.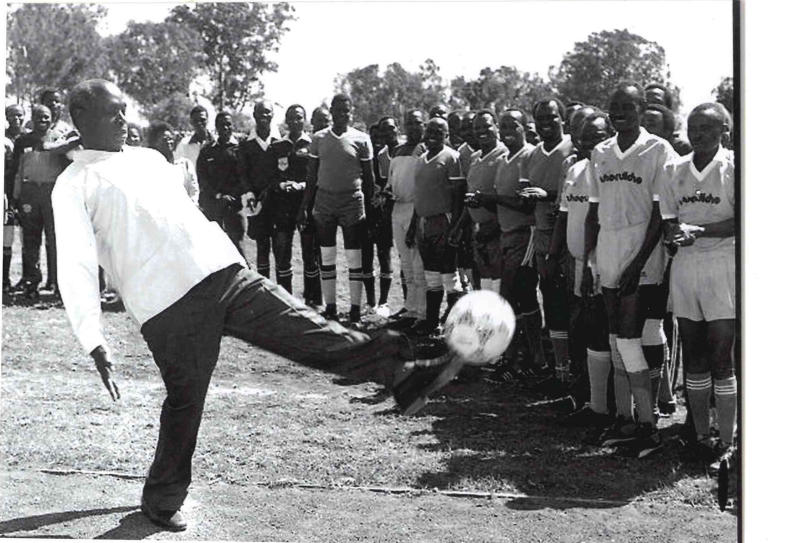 World Cups (2010 World Cup)
The 2010 World Cup tournament in South Africa before happening raised eyebrows from economic critics who questioned whether the tournament would be a triumph for the continent or a curse.
According to the World Economic Forum, the years leading up to the 2010 competitions saw fierce critics express concerns about the South African government spending hundreds of millions of euros to host the football showpiece when poverty was rampant and social expenditure was a huge priority for the state.
The same concerns were repeatedly expressed by Brazilians when their country hosted the 2014 World Cup.
The cost of hosting the tournament ballooned to €8.12 billion (Sh935 billion).
The price of getting everything ready for the event in South Africa also far exceeded the original price tag.
About €2.5 billion (Sh2.8 billion) of taxpayers' money was spent on new stadiums, renovating airports, upgrading roads, and the continent's first high-speed public railway.
The tournament itself was considered one of the greatest achievements for FIFA from a footballing and financial point of view, but the impression that South Africans did not get any real tangible benefits was hard to shake off for some.
The government maintained that, apart from the immediate optimism and sense of togetherness the event generated and the positive rebranding the country received, it would take time for more tangible benefits to trickle down and affect ordinary South Africans.
Four years after the 2010 World Cup took place, benefits in terms of the infrastructure and stadia did not materialise.
Of the 10 stadiums built from scratch or refurbished to the tune of about €685 million (Sh79 billion), nine were unable to attract enough events to pay their way.
Upkeep bill
FIFA and the South African Football Association in their final report urged locals to consider the 'non-tangible' benefits the tournament would bring.
Danny Jordaan, who headed South Africa's 2010 organising committee, said organisers were clear about what they wanted to achieve.
"Africa is now a place for business, trade and investment. And this is what we want. But you have to break through the negative perceptions first," he said.
Sporting benefits debatable
The South African football national team failed to qualify for the Brazil tournament (2014). Also, none of the under-23 and under-21 football teams performed well over the same period.
However, monies paid into the World Cup Legacy Trust – the post-tournament soccer development fund – in 2012 started to reap benefits at the grassroots level.
A South African national database established that the under-13 and under-15 leagues for boys and girls planned to train 10,000 coaches a year.
Unfortunately, though, when you look at the legacy of the Word Cup holistically, it is difficult not to feel it mirrors the South African economy – very unequal and primarily benefiting the middle class.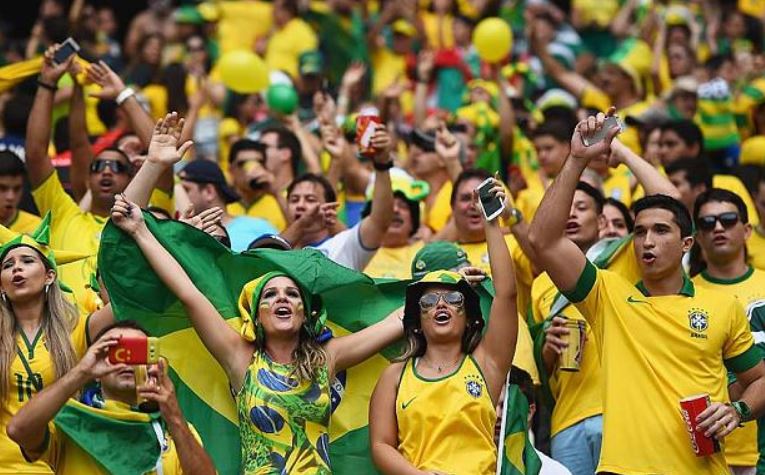 Other major sports events
There are also ex-post studies on the economic effects of other major events or sporting activities in the world according to ResearchGate, a European commercial social networking site for scientists and researchers.
A few studies have also found significant positive effects of sports events.
Baim (1994) found positive employment effects from Major League Baseball (MLB) and National Football League (NFL) teams for 15 cities in the USA.
Charles Tu, an associate professor of real estate in 2005 found significant positive effects from the FedEx Field (Washington) on real estate prices in the surrounding neighbourhood, as did (experts) Ahlfeldt and Maennig (experts) (2009, 2010) for three arenas in Berlin, Germany.
In 2004 NFL experts Carlino and Coulson examined the 60 largest Metropolitan Statistical Areas (MSA) in the USA and found that having a National Football League team allowed the cities to enjoy rents that were 8 per cent higher; however, they did not enjoy higher wages.
In contrast, other studies, particularly those by Coates and Humphreys and Teigland, have indicated significant negative effects.
Porter Coates and Humphreys among other seasoned researchers analysed the economic impact of the Super Bowl and found negligible positive effects at the maximum, as did Allmers and Maennig for Soccer European Cups.
The received opinion is that hosting a major sporting event has benefits, for instance, attracting a professional sports franchise, but those deals can be detrimental and almost always turn out badly for the taxpayers in any country who finance them.
For More of This and Other Sports Stories Subscribe to the Standard Epaper
LATEST STORIES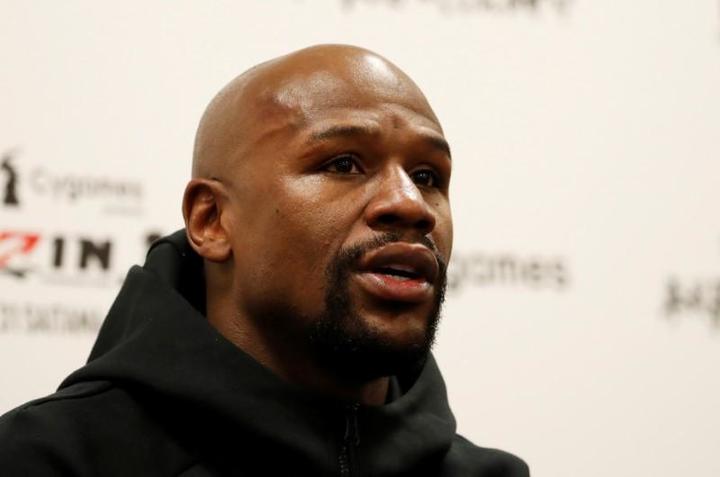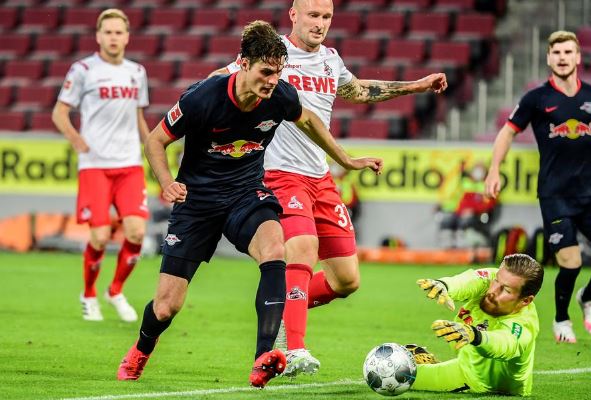 POPULAR HEADLINES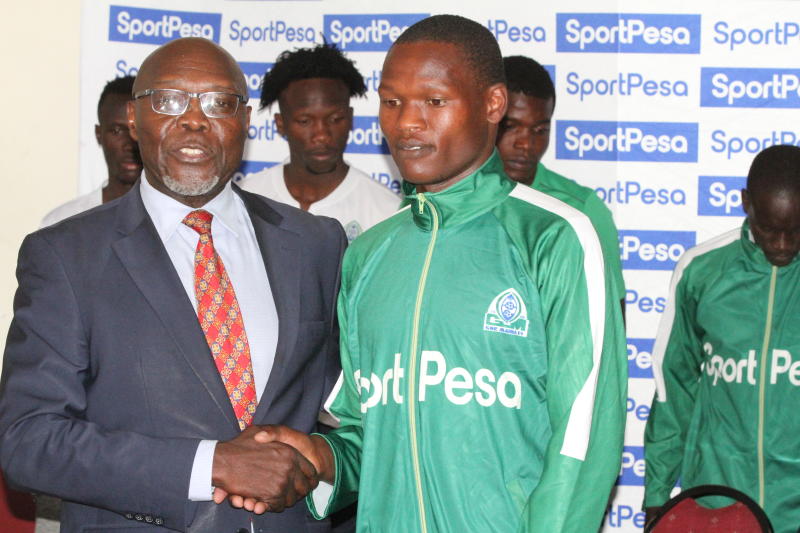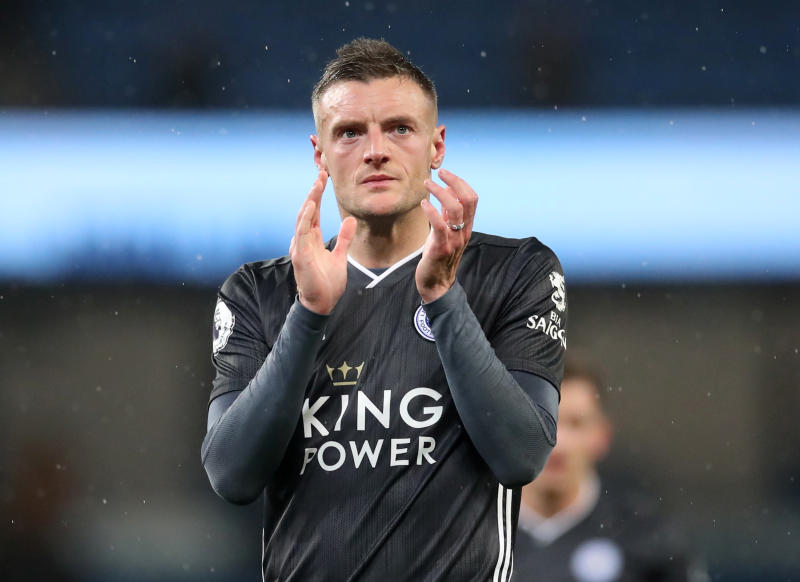 Premier League 18 hours ago