Tobong'u Lore: Turkana's annual cultural festival starts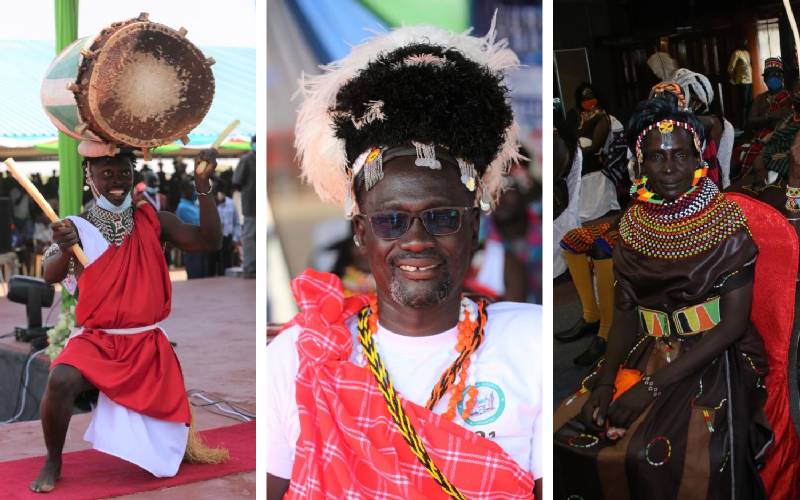 Turkana's sixth edition of Tourism and Cultural Festival – Tobong'u Lore – kicked off yesterday to a slow start compared to past years.
The annual event organised to cement cohesion among the pastoral communities living along the Kenya-Uganda, South Sudan, and Ethiopia common borders was postponed last year due to the spread of Covid-19 pandemic globally.
At the same time, Defense Cabinet Secretary Eugene Wamalwa lauded achievements attained through the festival.
The CS welcomed the decision by Governor Josephat Nanok (inset) to hold the event despite challenges the region is facing including drought.
Wamalwa said the annual festival that creates cohesion and development among neighbouring communities in the region, had led to the Memorandum of Understanding (MoU) between the governments of Kenya and Uganda. The pact was signed in Moroto, Uganda in 2019.
Kenya's President Uhuru Kenyatta and his Ugandan counterpart Yoweri Museveni witnessed the signing of the MOU that resolved to develop water projects and road infrastructure to address insecurity caused by conflict over water and pasture.
Yesterday, some exhibitors at the event were still erecting their tents at noon as crowds started trickling in.
The infrastructure at the Ekaales centre, the venue of the event, could not compare to previous celebrations. The mega dome that is erected during past editions, was replaced by many smaller tents.
Lodwar resident James Ekai attributed the slow start to drought, which has affected many residents.
"Tobong'u Lore is a time of celebration but due to drought, many people do not have money to spend or attend the festival," said Ekai.
Governor Josphat Nanok said the event had helped pacify the international borders.
"The 2018 Tobong'u Lore meeting birthed the MOU between Kenya and Uganda that pacified the international borders," said Nanok.
The governor said that the festival provides an opportunity for delegations from the neighbouring countries to address insecurity cases.
Some residents were opposed to the event, saying it was a misplaced priority coming at a time when the county is experiencing drought and still suffering from effects of the Covid-19 pandemic
Previous events are held over school holidays allowing children to participate.
This year's Tobong'u Lore runs from December 9-11.