Turkana sets aside Sh8m to protect native hetitage site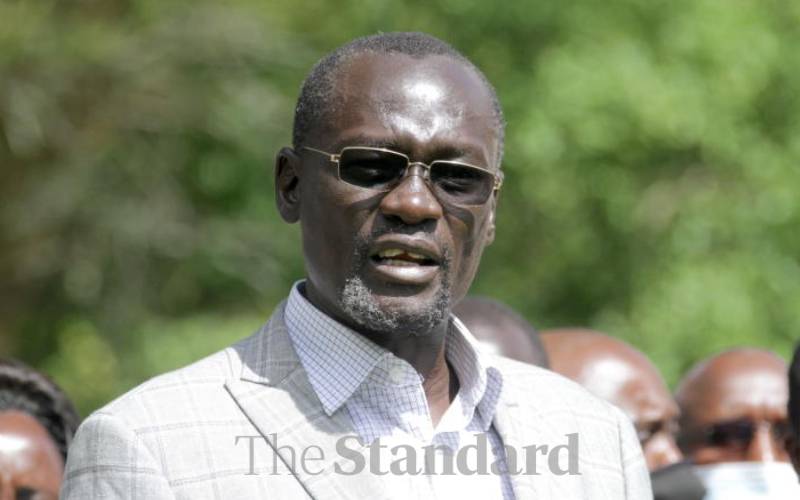 Turkana County has set aside Sh8 million towards the protection of a cultural heritage site, which is expected to transform the region into a tourism hub.
In the new plans, the 60-acre Namorutung'a cultural site located on the western shores of Lake Turkana along the Lodwar-Kalokol road will be fenced to keep off intruders.
Namorutung'a is the first archaeological site in Sub–Saharan Africa and has faced serious threat of destruction due to human activities by the local community over the last 10 years.
"Touring this site, one would see fascinating features of pillars of stones in cylindrical shapes. Similar shapes are also found in Lokori and the Eastern parts of Lake Turkana at Alia-Bay," said Titus Ekiru, the Deputy Director of Culture in Turkana County.
"It is so unfortunate that some people who do not have good intentions have started stealing and digging under these stones thinking that there is gold or mercury left by Britons who were living around the place," he noted.
Ekiru said the county is also planning to gazette the cultural site, adding that already, a Memorandum of Understanding (MOU) with the National Museums of Kenya has been signed.
Ekiru further urged the locals living around Kalokol, Lokori and the Eastern part of Lake Turkana to help in protecting the heritage site for future generations.
Namorutung'a, which translates to 'a dancing stone' in Turkana is a cylindrical stone that dates back to about 300 BC, suggesting that a pre-historic calendar based on detailed astronomical knowledge was in use in Eastern Africa.
It is an attractive site with an alignment of 19 basalt pillars that are oriented towards certain stars and constellations, which are believed to have been used to calculate dates on the Cushitic lunar calendar which the Turkana observed to plan their rituals.
There are many interesting myths surrounding these large cylindrical stones with small stones on top. It is believed that the stones were formerly people dancing and were turned into stones by the devil.
Nicholus Lochuang'a Lochum, a resident narrated: "It is believed that dancers defied a warning that they should not laugh at a stranger who would appear in a foul smell in the dance."
However, they defied the rule and started freezing. They then turned into rocks lying in different directions that came to be known as Namorutung'a.