Witty MP William Chepkut has been in hospital for two months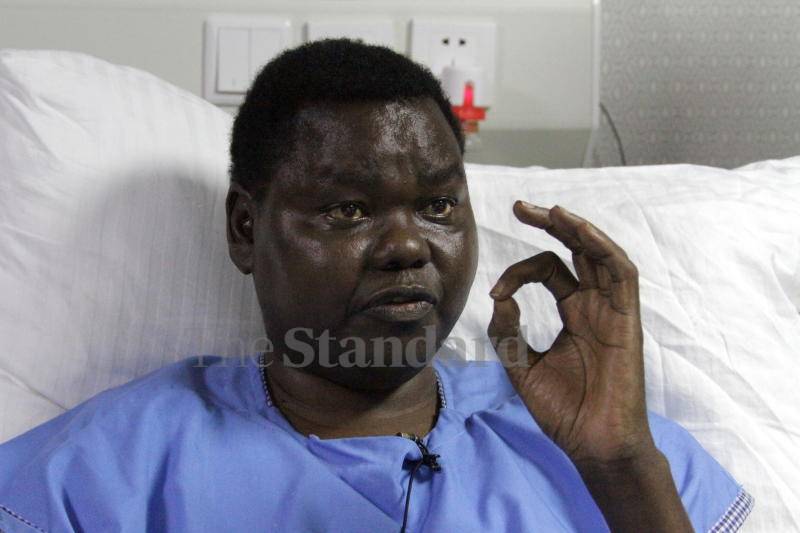 Ainabkoi Member of Parliament William Chepkut is a humorous man. He never fails to attract attention.
Apart from his colourful suits while on official duties, he wears another hat whenever he attends dowry negotiations or wedding ceremonies back in the village; he cracks ribs with his comical jigs.
On some occasions, he ignores the high table and settles in kitchen behind the tents to prepare tea for the visitors; actions that have endeared him to many. But for several months now, Chepkut has been missing in action.
Unknown to many, the MP has been recuperating in hospital following an accident at a city hotel. He says he missed a step at a staircase and rolled down sustaining serious injuries on his knees.
When The Standard caught up with him on Sunday afternoon at Mediheal Hospital in Parklands, he was talking to university students who had paid him a visit.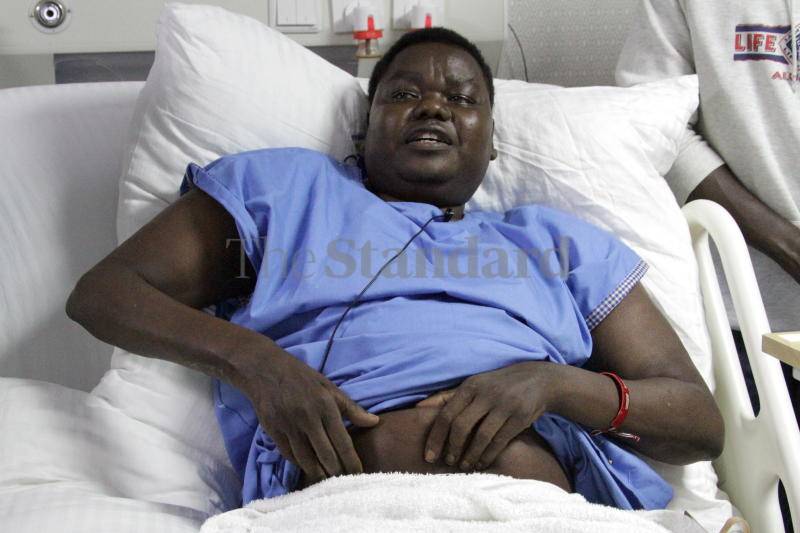 Even though his humour is still intact, a tinge of sadness flashes across his face as he adjusts the hospital bed to share his ordeal for the first time.
"In July, I missed a step at the hotel and rolled down several metres to the ground; I fainted and was rushed to Nairobi Hospital where I received treatment was discharged," he explained.
Afterwards, Chepkut says he went to Dubai for further consultation and was told that he had to undergo surgery to treat his knee.
"I took it lightly and came back home and then proceeded to Uganda for other duties. But in a shocking twist of fate, around the same time I suffered two other accidents that totally grounded me."
He says that in the last accident, he fractured his hand and was rushed to Mediheal Hospital in a critical condition where he was admitted at the Intensive Care Unit. He later underwent a 36-hour surgery on his legs and the injured arm.
"Being in hospital bed for this long has taught me a lot. I am overwhelmed by the outpouring of love and how people have sacrificed their time to come and see and pray for me. I got a call from President Uhuru while he was in United States. Deputy President William Ruto has also reached out."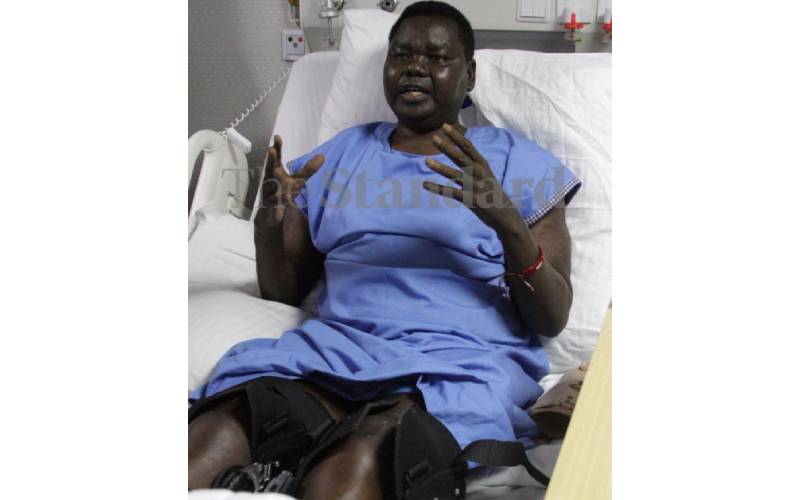 For some time now, Chepkut has branded himself as the only leader who speaks the truth.
"There's another incident that happened in 2002, but I have kept it a secret. It was during the change of regime when I was poisoned. Some of my organs were badly damaged that I had to undergo a kidney transplant," he reveals.
"It was one of the worst time's of my life but I survived it. At the time, I had not even settled in life but former President Daniel Moi extended a helping hand and that's how I started my journey in life."
The MP says he will spill more secrets in a book that he is authoring but he is quick to add that surviving such ordeals made him change his perspective in life.
On why he likes grabbing attention at events and ceremonies, Chepkut says he has learnt from the Bible which is placed on a simple table beside his hospital bed that there is time for everything.
"I'm a simple politician and I celebrate with those who celebrate."
He concludes: "I really miss those moments. I miss weddings and other ceremonies."
Chepkut may be in hospital for another one month.