Battle of siblings as Narok's 'Big Four' families jostle for power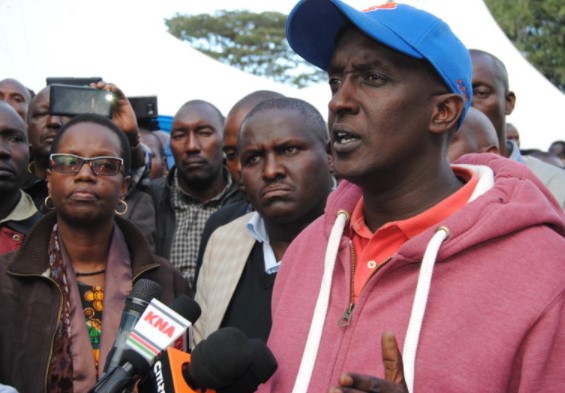 Four prominent families in Narok County will be jostling for power in next year's polls.
It will be a titanic battle as the families of the late William ole Ntimama, paramount chief Lerionka ole Ntutu, the Sunkuli and Konchellah in Trans Mara field candidates against one other for governor, senator and MP seats.
Ntimama bestrode the country's political landscape for more than two decades as the Narok North MP before he retired in 2013.
The vocal Maasai leader died of natural causes on September 1, 2016.
Just like Ntimama, Lerionka ole Ntutu was charismatic and it was said a balance of power existed between the two, who were known never to differ in public.
The late Ntutu owned thousands of hectares in Olololunga and Nkorikori in Narok, which he leased to large-scale wheat farmers. His word was law and he died a respected leader in the society.
The Ntutus produced the first Narok Senator Stephen Ntutu and have since been battling to reclaim the family's political supremacy.
In the 2017 General Election, Patrick Ntutu, now the Labour Chief Administrative Secretary, came second to the incumbent Narok Governor Samuel Tunai.
Patrick is already campaigning for the governor position for the second time through Deputy President William Ruto's United Democratic Alliance (UDA) party.
His two other brothers, Kitilai and Sikona Ntutu, are running for Narok South and Narok West parliamentary seats, respectively.
As far as influential families in Narok are concerned, Ntimama's heirs have been trying to enter active politics and will also be in the 2022 ballot.
Lydia Naneu Ntimama, the favourite daughter, popularly known as "entito orkingi" (king's daughter), has unsuccessfully vied twice for Woman Rep position and has already declared that she is running for the same post in 2022.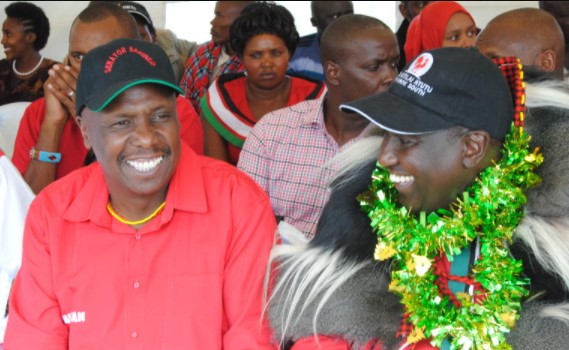 First-timer in politics
Her brother, Tempes Ntimama, who is a first-timer in politics, has also declared his interest to run for Narok North parliamentary seat, previously held by his father.
The Sunkuli family is seeking to recapture the big name, hoisted high by former powerful Internal Security Minister during President Daniel Moi's era, Julius Sunkuli.
Julius, who served as Kilgoris MP, has also been trying to reinvent himself. He vied for the Kilgoris MP seat on a Kanu ticket unsuccessfully.
His two brothers, Charles (Youth Affairs Principal Secretary) and Nairobi-based businessman, Andrew, are set to face off in the Narok governor race after the family failed to reach a consensus on who should step down for the other.
While Charles is a new entrant to politics, his brother Andrew, locally known as "bila deni" (debt-free), vied for Narok senator seat in 2013 and lost to Stephen ole Ntutu.
Lately, the Ntutus and Tunais have regrouped to ensure that the duo remains in the county's top positions.
Tunai and Ntutu families led by the fiery Kimintet Ward MCA Kuya Kijape, who is governor Tunai's uncle and retired Senator Ntutu, are the deal-makers.
In their lineup, Patrick Ntutu is to be governor while Governor Tunai would vie for senator's seat.
The two families have been conducting joint campaigns, complete with large convoy escorts and choppers... leaving nothing to chance.
At the same time, the dynasty of the late Narok West MP John Konchellah has also been trendsetters in politics and sports.
Gideon Konchellah, the son, now the MP Kilgoris constituency serving a third term, is the family's political-heir apparent.
His brother, Dalton Konchellah, vied for senatorial seat in 2017, but came a distant fourth.
Another famous political family trying to remain afloat in Narok politics is that of former Narok West MP Samson ole Tuya.
Tuya's daughter, Soipan Tuya, is the current Narok Woman Rep, serving her second term and also a governor aspirant.
Ms Tuya has vowed to go against the community stereotype and seek to become the first female governor in Maasai land.
Her husband, Stephen Kudate, who is the current MCA for Naroosura/Maji Moto Ward, has also declared interest in the Narok South parliamentary seat.
According to Patu Naikumi, a psychologist at Maasai Mara University, the Narok dynasties are fighting against extinction in a now liberalised society.
"Just like any other living species, these big families are fighting for socio-economic and political survival. They are facing imminent extinction due to the rise of the little-known community scholars," Dr Naikumi told The Sunday Standard.
He said the Maasai culture traditionally highly regarded and preferred families with the largest herd (wealthy) to lead them thus the consistency in leadership by these big families.